All denim is raw at first. When the denim is washed, it's no longer raw.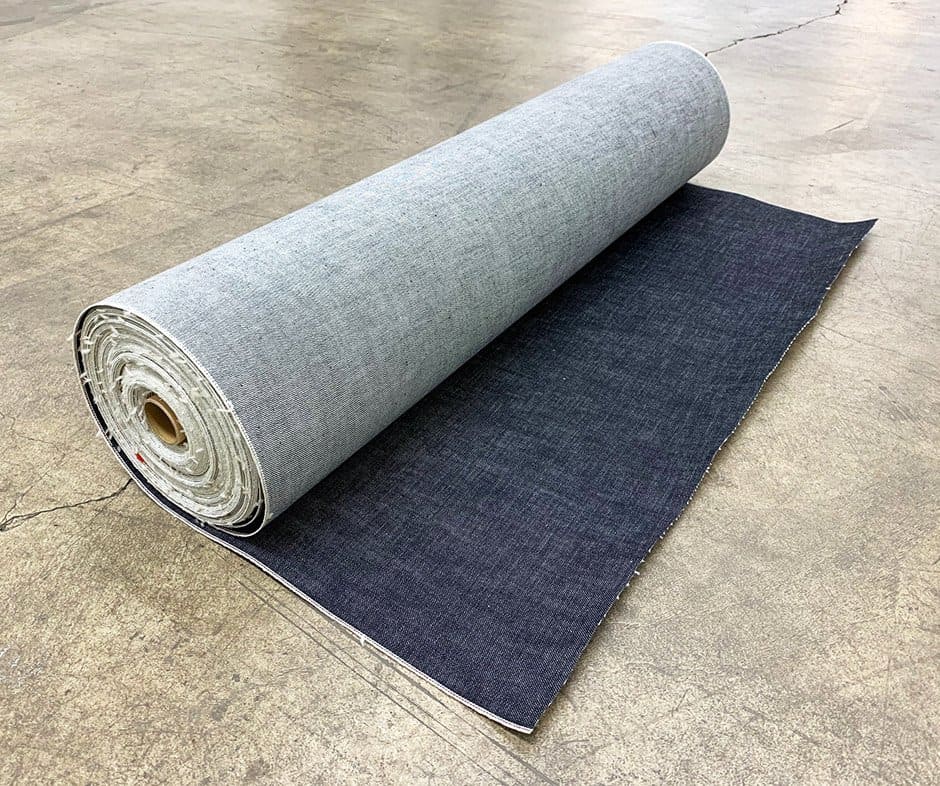 What makes raw denim raw
All denim arrives at every jean maker's factory in the raw form.
Raw denim is stiff. Denim mills add a starch-like substance, called "sizing" to make it stiff. The stiffness makes it easier for the denim mill to manage a consistent width throughout a roll. The starch-like substance that adds stiffness will wash out and the denim will soften.
What makes people desire raw denim jeans
Most stores don't sell raw jeans because they've learned most people want comfortable clothing – and raw denim is generally not considered comfortable.
But a small group of people prefer raw jeans. People who choose raw jeans over washed jeans do so because they want to break-in the jeans themselves.
Raw jeans provide a blank canvas or clean slate, that can pick up fades better than washed denim.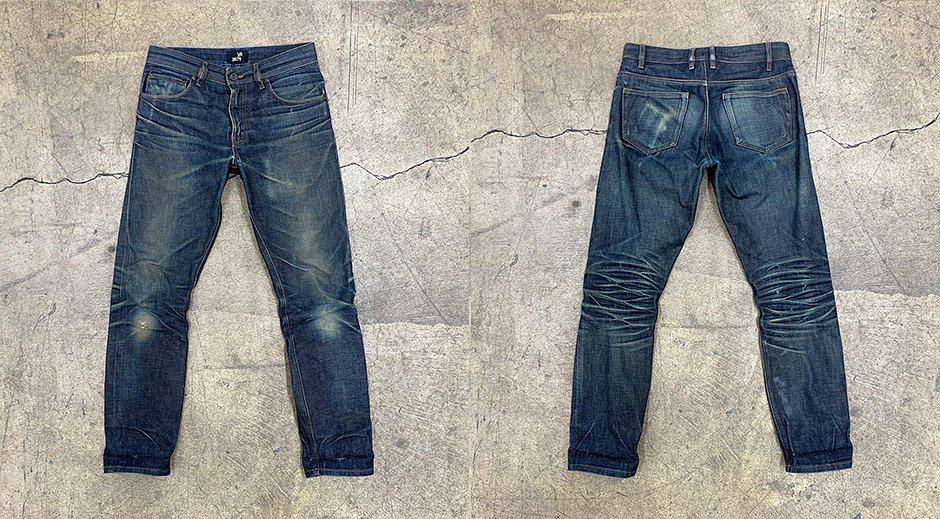 Raw jeans can pick up fades better for two reasons: 1) the stiffness of the denim creates more defined creases, and 2) a unwashed jean has experienced no color loss from washing – allowing for greater contrast between faded areas and non-faded areas.
We wrote about the process of breaking in raw denim jeans here
Is raw denim and selvedge denim the same thing?
No, they are two different things. Raw relates to how denim is washed, or rather, not washed. Selvedge relates to how denim is woven.
You can buy raw selvedge jeans or washed selvedge jeans. We wrote about selvedge jeans here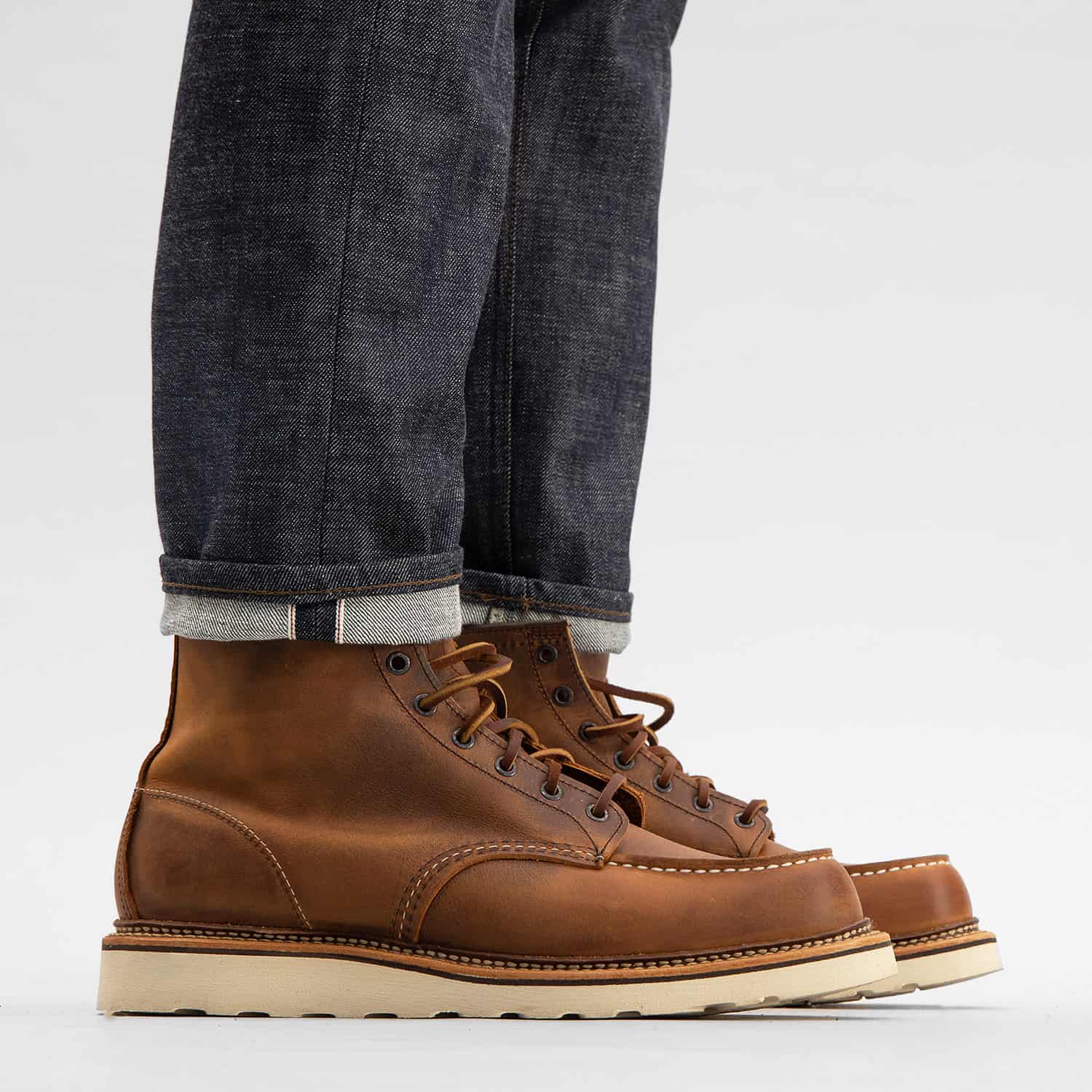 Detail-minded men who care about fit use us
We specialize in manufacturing a wide range of fit options designed to help men solve fit problems and improve the fit of their jeans.
See our products
Is raw, rigid, and shrink-to-fit the same thing?
Yes, different brands use raw, or rigid, or shrink-to-fit for describing their unwashed denim jeans.
Sanforized or unsanforized denim
There are two types of denim: sanforized and unsanforized.
Sanforization is a process that denim mills use when finishing denim that reduces the amount of shrinkage the denim will experience when washing. Jeans made from sanforized denim won't shrink enough to affect your size and fit decisions.
Jeans made from unsanforized denim will shrink enough that you must adjust for shrinkage. Hence shrink-to-fit, "it's too big now, but it will shrink-to-fit." We wrote about washing raw denim jeans here
Should you consider buying raw jeans?
Here at Todd Shelton, we don't recommend raw jeans unless a customer brings it up first because once washed jeans are usually a better choice for most customers, they're more comfortable and provide similar fading results.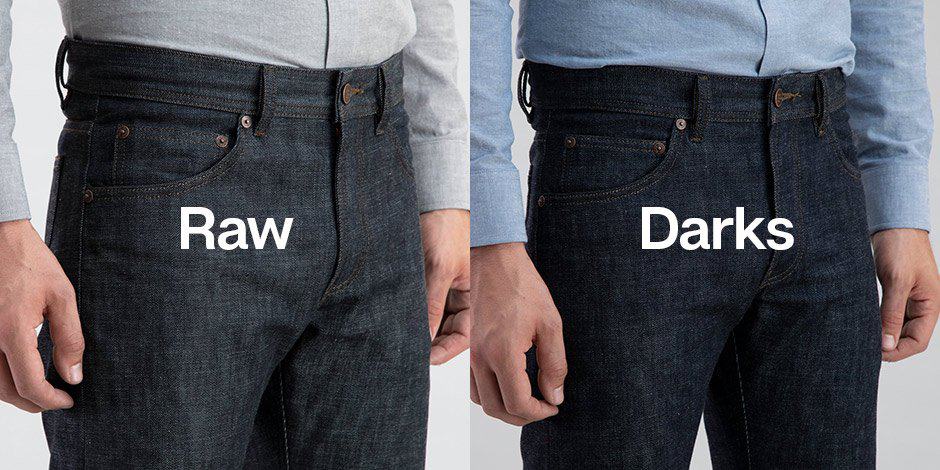 Raw jeans are NOT the best option for most guys, BUT they are the best option for some guys (that's the reason we sell them).
Questions we might ask a customer who is evaluating raw denim jeans:
How often do you like to wash your jeans?
If you like to wash often, there's no reason to buy raw denim jeans, buy a dark wash jeans instead. Because with raw, you'll want to go as long as possible without washing, like once or twice a year.
How important is comfortable clothing to you?
If comfy clothes are important to you, don't buy raw denim jeans. Raw jeans can take months to break in.
Do you care about the process of breaking in a jean from scratch?
Breaking in a jean from scratch is the only reason to buy raw. If you don't care about the break-in process, don't buy raw.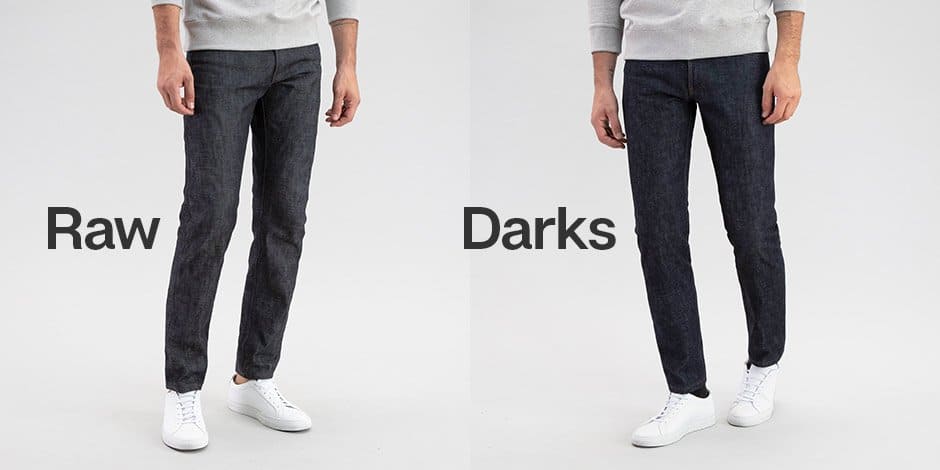 If a customer is on the fence between Pro Original Darks and Pro Original Raw, we will always recommend Pro Original Darks. A customer can still get good fades over time, but Darks will be more comfortable from the start.
---


Todd Shelton is men's clothing brand based in New Jersey. Founded by Tennessee native Todd Shelton, the brand's collections offer industry-leading fits that are manufactured in the company's NJ factory and sold exclusively online.