7 USA Made Shirt Brands Committed to American Manufacturing
Only a handful of shirt factories remain in the USA. This list hopes to bring awareness to the brands and people who have committed to making shirts in America.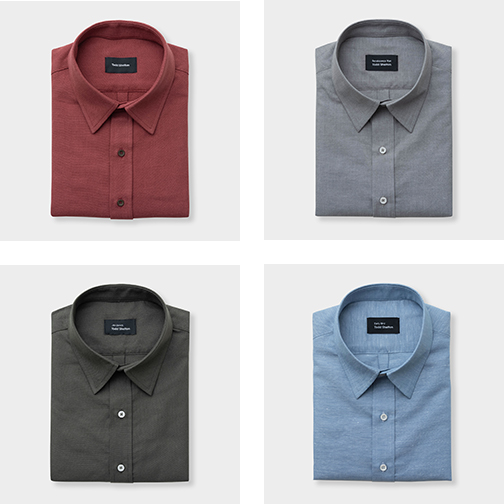 The current state of American-made shirts
During the Covid-19 pandemic, three of the largest Made in USA shirt factories closed: Brooks Brothers in NC, Gitman in PA, and Skip Gambert in NJ.
Older generations of shirtmakers are retiring, and new generations of American clothing brands don't want the commitment of owning a factory. The business of Made in USA shirts is getting harder.
Today, we know of seven remaining shirt factories in the USA: Todd Shelton in NJ, Hamilton in TX, Individualized in NJ and TN, Garland (new owners of the Brooks Brothers factory) in NC, Sew it Seams in Ohio, and Fall River in MA.
Without a change in government policy that would support American apparel manufacturers, the number of domestic apparel manufacturers will continue to decrease.
About this list
This list is managed by Todd Shelton, an American made shirt manufacturer with a factory in New Jersey. The purpose of the list is to help people who want to buy and support Made in USA shirts. No commissions are made from links on this list.
Allowing new brands to earn your trust
People gravitate to brand names that they're familiar with because there's established trust. But if you're looking to buy American-made shirts, you may need to be willing to let a new brand earn your trust because there are no more household names making shirts in America.
What should an American-made shirt cost
For many readers who want to buy American-made shirts, adjusting to the higher prices will be the greatest challenge.
The higher prices are not because they're 'high-priced designer shirts'. The prices are higher because American labor and overhead are higher, and the scale that can reduce cost is no longer available for American factories.
---
The Made in USA Shirts list
As far as we know, Todd Shelton (us) and Hamilton shirts are the only two shirtmakers who make shirts in their own factory and sell them directly to their customers.
Shirt factories that sell directly to their customers have the advantage of customizing the fit. Their customers can communicate their fit needs, and by owning the factory, they have the manufacturing flexibility to meet the customers' unique fit requirements.
Finding unique advantages, like adding value through custom fits, is one-way American shirt factories can survive.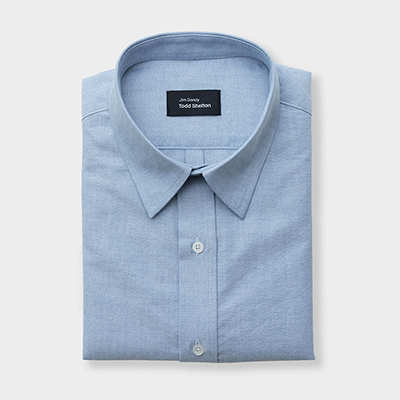 Men's Shirts from $225
East Rutherford, NJ
Todd Shelton cuts, sews, and ships its shirts from its East Rutherford, New Jersey factory from imported fabrics. The brand uses standard and custom fit options to help customers solve their most common shirt fit problems, like sleeve length and overall length. Todd Shelton offers a free Home Try-On program.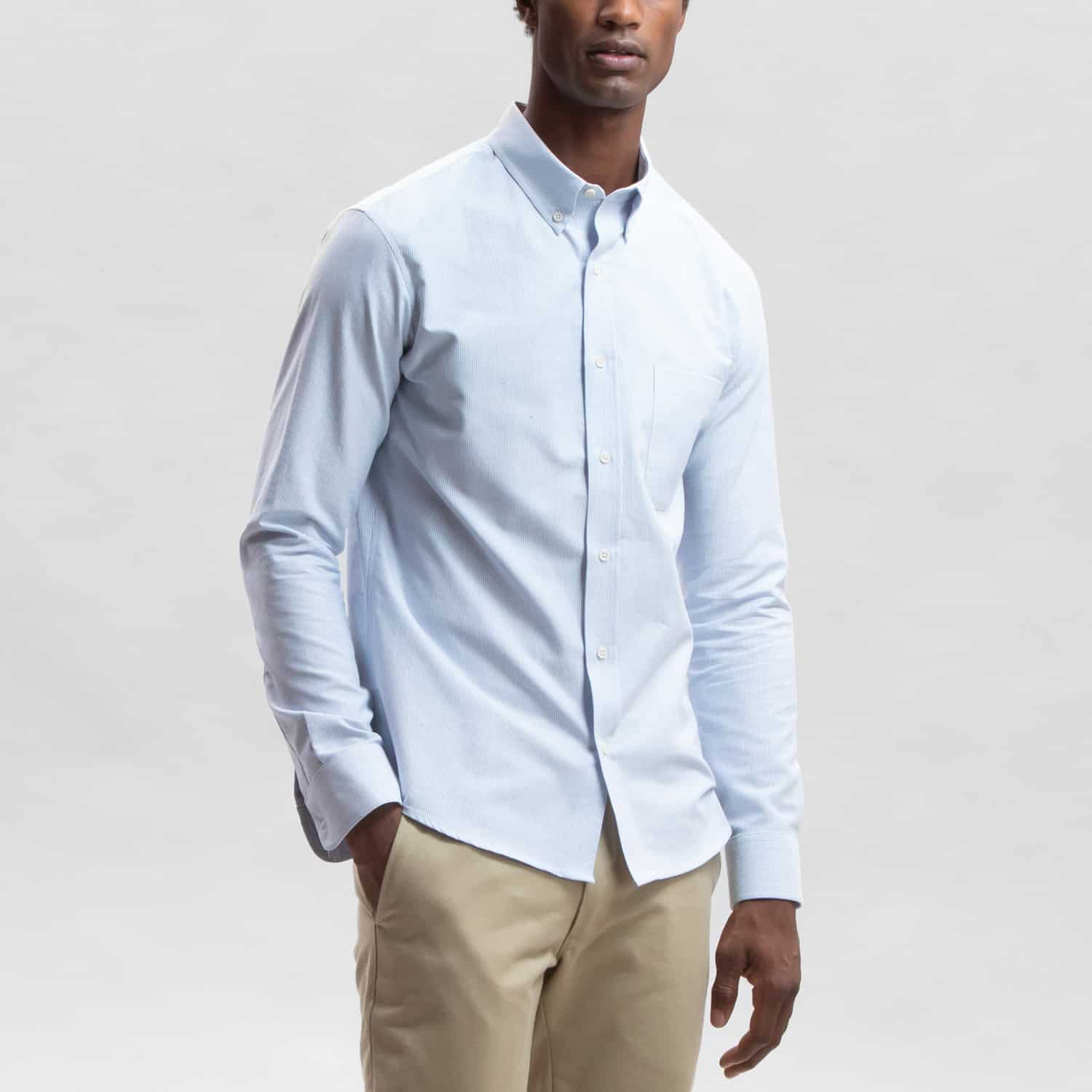 Detail-minded men who care about fit use us
We specialize in manufacturing a wide range of fit options designed to help men solve fit problems and improve the fit of their shirts.
Shop our products
2. Hamilton Shirts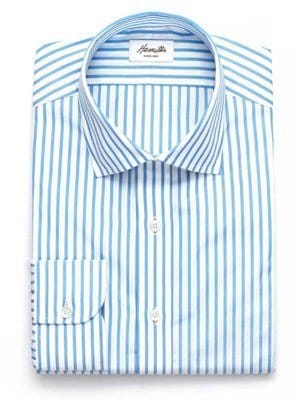 Men's Dress and Casual Shirts from $225
Houston, TX
The Hamilton family has handcrafted men's shirts for more than a century. The brand claims statesman, entertainers, and captains of industry wear their shirts.
---
To our knowledge, the following brands make shirts in third-party factories in the USA. All of these brands have made a commitment to support Made in the USA. If you see an error or want to suggest that a brand be added to this list, email support@toddshelton.com.
3. The Vermont Flannel Company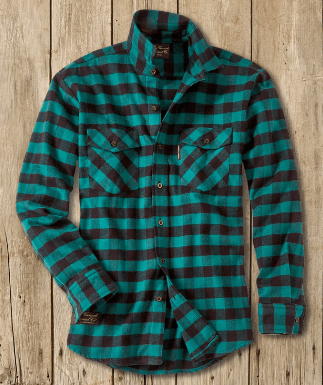 Men's Flannel Shirts from $68
East Barre, VT
The Vermont Flannel Company is a family-owned business committed to American made shirts since 1991. The company is on a mission to fill the world with comfort through the finest quality flannel shirts.
Shop The Vermont Flannel Company
---
4.
Mercer & Sons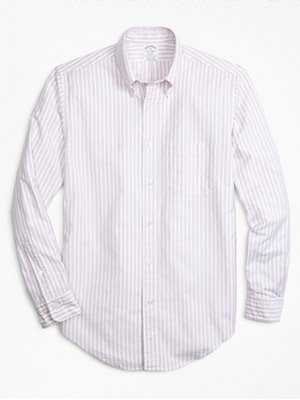 Men's Shirts from $175
Yarmouth, ME
Mercer & Sons has been committed to Made in USA shirts since 1982. The brand makes a traditional, full fit with soft, unlined collars.
---
5. Gitman Shirts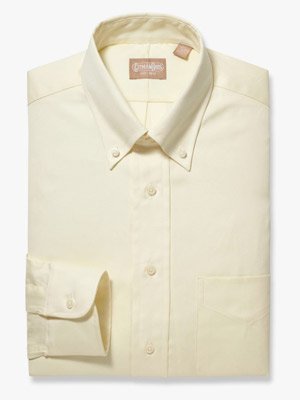 Men's Shirts from $185
Perth Amboy, NJ
Individualized Apparel Group, the largest American made shirtmaker, owns Gitman shirts. IAG closed Gitman's original Ashland, PA factory in 2020 and moved production to two other shirt factories it owns in NJ and TN.
---
6. Steven Alan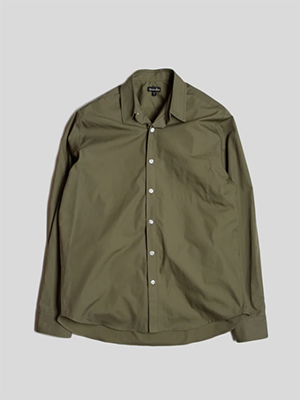 Men's casual shirts from $185
New York, NY
Steven Alan has been offering Made in USA shirts for his independent NYC label since 1984. Their most iconic product is their Reverse Seam shirt.
---
7. CEGO Shirtmakers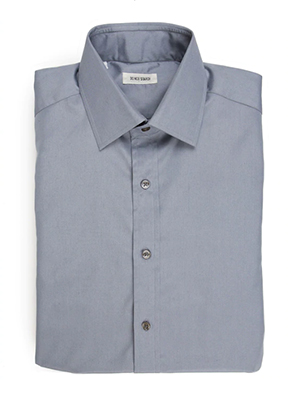 Men's dress shirts from $175
New York, NY
CEGO Shirtmakers has been making custom shirts since 1983, and claim "the only limits are your imagination." They have a five shirt minimum for new customers.
---
8. Liberty Shirt Company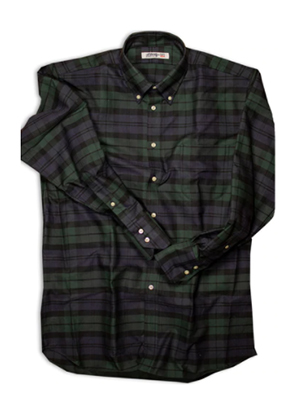 Men's shirts from $139
Newark, NJ
Liberty Shirt Company launched in 2020 with years of experience in the shirtmaking industry. Their mission: "We aim to deliver the largest fabric selection for you to design your one-of-a-kind shirt!".
---
9. Tuckerman & Co.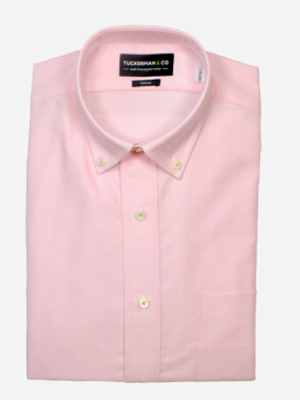 Men's shirts from $195
Fall River, MA
Tuckerman & Co. is a newcomer to the American made shirt community, making their shirts in a Massachusetts factory focusing on sustainability.
---
This list is curated by the Todd Shelton team. To suggest an edit or to suggest a brand making shirts in the USA, email support@toddshelton.com. See our list of American-made clothing brands.


Todd Shelton is men's clothing brand based in New Jersey. Founded by Tennessee native Todd Shelton, the brand's collections offer industry-leading fits that are manufactured in the company's NJ factory and sold exclusively online.