Identify your Hero Outfit, Build a Wardrobe Around It
To build a wardrobe, lean on your favorite outfit. Your favorite outfit, we call it your Hero Outfit, can provide the necessary clues to begin building a wardrobe you enjoy wearing every day.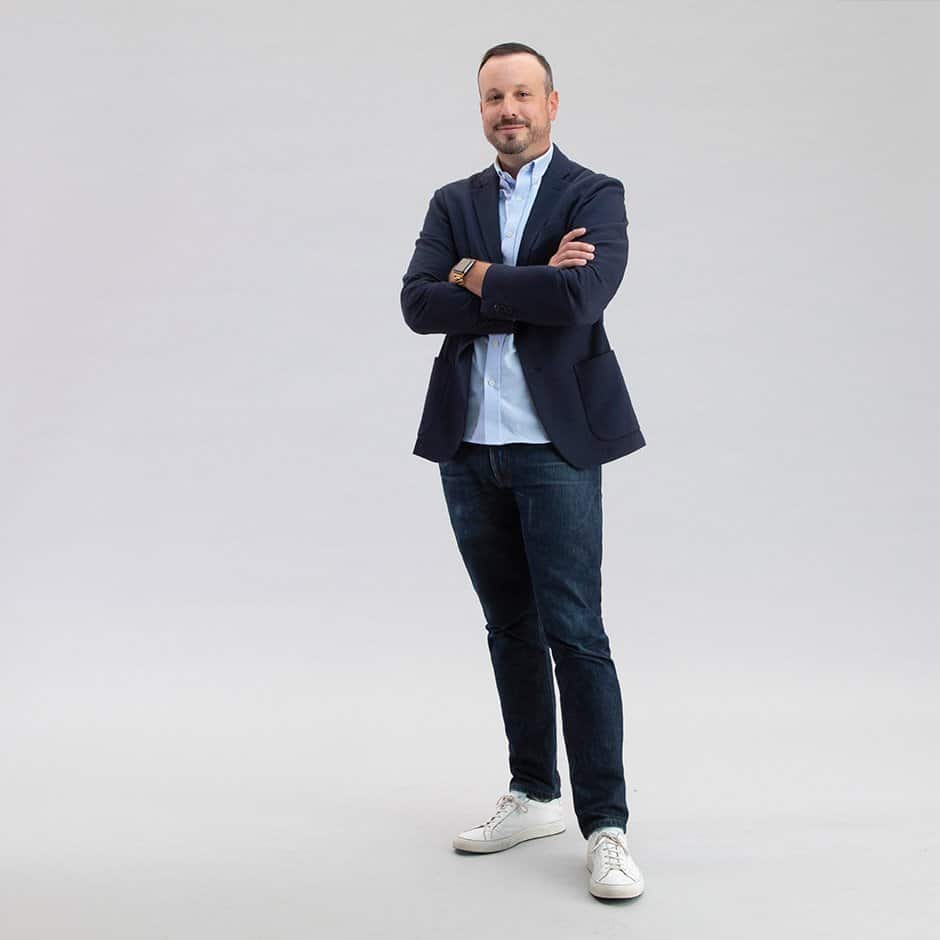 Build a wardrobe around your Hero Outfit
Your hero outfit is your favorite outfit. The one you feel most confident wearing. It's the outfit that's risen up above all others to be the outfit you lean on most regularly.
Build a wardrobe
Once you identify your outfit, you can start building a wardrobe of like-minded garments around it. The hero outfit sets parameters for what to wear – and maybe more importantly – what to buy.
Any garment that veers too far from the style, color or fabric of your hero is a risk. Errant garments will only cause clutter and confusion.
How to find your Hero Outfit
If you know your hero outfit already, you're ahead of the game. If you don't know, we recommend separating your closet into garments you wear, and garments you rarely wear. Study the two groups equally, find the common threads of what you like and dislike. Pay attention to colors, patterns, fabrics, and fits.
Kevin's Hero Outfit
Todd Shelton customer Kevin S., identified his hero outfit two years ago. It consists of a beautifully broken-in pair of Pro Original Darks jeans, our Jim Dandy Vintage Blue Oxford shirt and his Common Projects Original Achilles sneakers.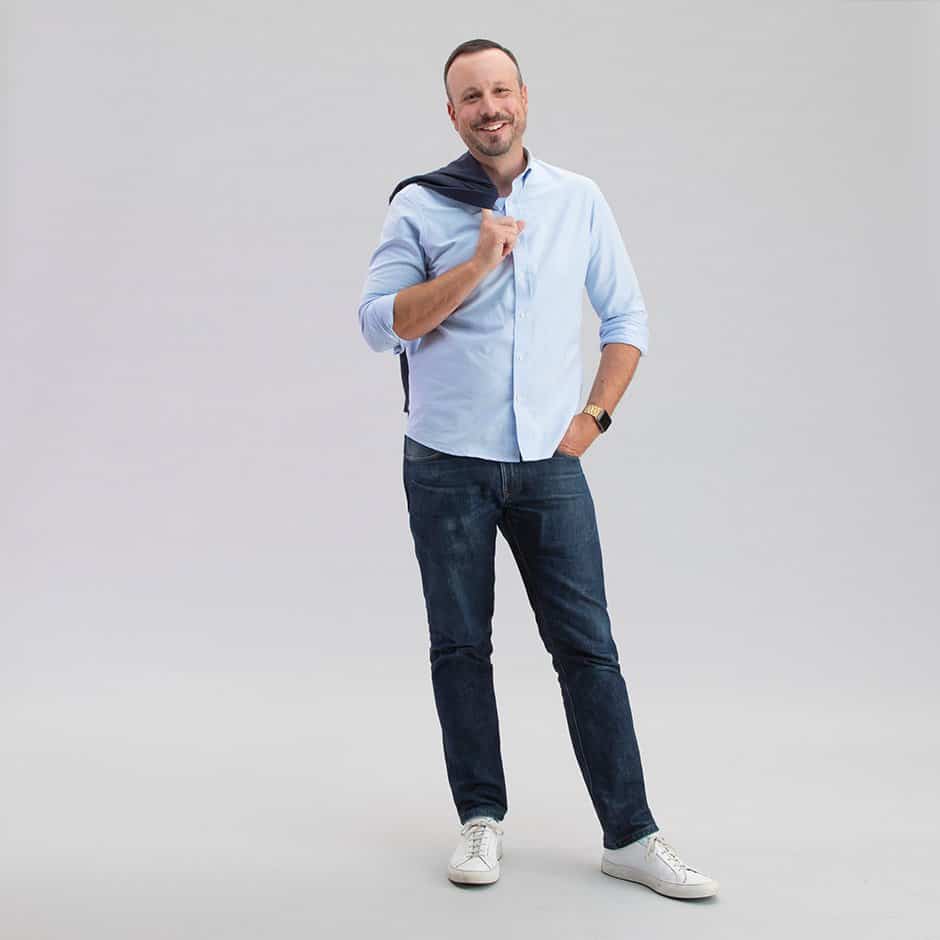 Kevin owns a large-scale printing business in Springfield, NJ and says his hero outfit carries him seamlessly between client meetings and the factory floor.
We asked Kevin about his Hero Outfit:
Why is this your hero outfit?
It's laid back. I can work in it, and go out after and never feel out of place.
How long has this been your hero outfit?
Two years. Prior to Todd Shelton I liked the story of where my clothes came from…USA made, etc. When I started wearing Todd Shelton, 90% of the time, I got more compliments and turned people's heads. I never expected so many flattering comments wearing jeans and a blue button down. But people get it when I explain the clothes were made to fit me just right.
How do you feel when you wear your hero outfit?
It's comforting. I know I look good, I feel good and I don't have to think too much in the morning when I'm putting it on.
How long have you been with Todd Shelton?
I think we're going on 4 years.
Is there anything you'd like to share with guys reading this who are just learning about Todd Shelton?
People don't realize how important it is for clothes to fit well. Most guys wear clothes that are too big or misshapen. I think it makes them look like hacks. Especially in business.
---
If you have an outfit story you'd like to share, we'd love to hear it, please reach out to us at support@toddshelton.com