Are Jeans Business Casual?
Yes, the right jeans are business casual. But not all jeans are business casual jeans. American dress codes have evolved to embrace jeans within casual business environments, but you need to know which jeans are, and which jeans aren't appropriate for the office.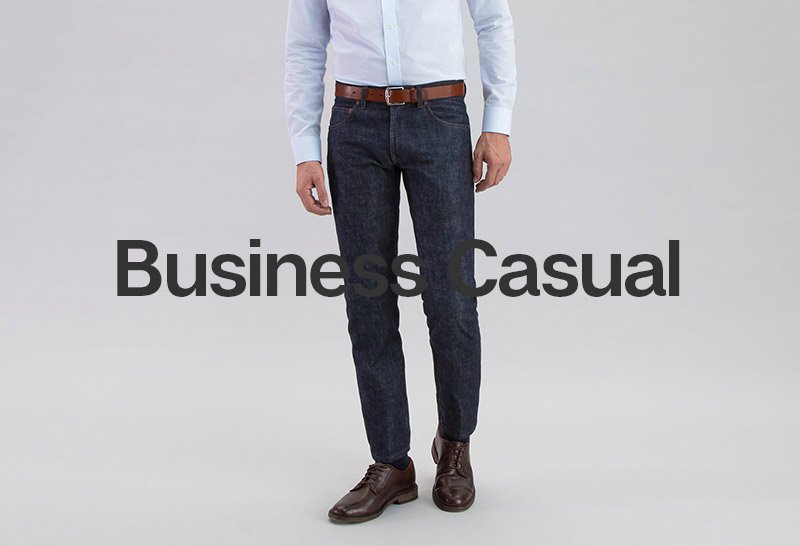 There are a few dress codes in business today: Business Formal, Business Casual, and Casual. Business Formal requires a suit. Casual is come as you are. And Business Casual is somewhere in-between, we interpret it as: come as yourself, just be professional.
American dress codes now favor jeans for good reason
One of the greatest examples of American dress codes becoming more casual is what's happening at church. Used to be, you wouldn't dare wear jeans to church. Today, most people under age 50 are wearing jeans (or similar casual pants) to church.
Tech titans, like Steve Jobs and Mark Zuckerberg, wear jeans on stage when presenting business ideas to the world. Financial giant Goldman Sachs now allows jeans in the office. Law firms throughout America are adopting 'Dress for Your Day,' meaning you can wear jeans – but if the day calls for a suit (going in front of a judge or presenting to a formal client), then wear a suit.
We're learning the most effective strategy for business and life is to be yourself. The people you are doing business with, or simply interacting with, will be more willing to put their trust in you if they sense you're being sincere. If you feel most like yourself in jeans, wear jeans.
Business Casual dress code? You can wear dark jeans
When attending an event with a 'business casual' dress code, the organizers are saying two things: 1) don't wear a suit, you'll be overdressed, and 2) come as yourself, just be professional. Basically, this dress code means no one will judge you based on how you dress.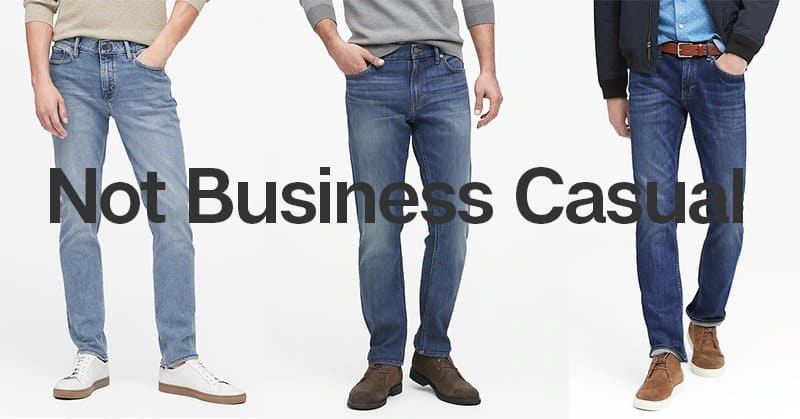 If jeans are inappropriate for an event or office, the dress code will state 'Business Formal' – or simply 'No Jeans'.
When not to wear jeans to a 'Business Casual' event
Before you decide to wear jeans to a business casual event, understand the culture of the company or event you're attending. If everyone wears tan khakis and navy blazers, maybe that's a norm you don't want to go against. If employees or attendees dress diversely, jeans should be acceptable. A little research will help you understand how people at the company or event typically dress.
When in doubt, just ask. Email the organizer of the event and ask if jeans are acceptable. They'll be happy to answer.
Recommended Business Casual Jeans
The jean we recommend most often for business is our best-selling Pro Original Darks.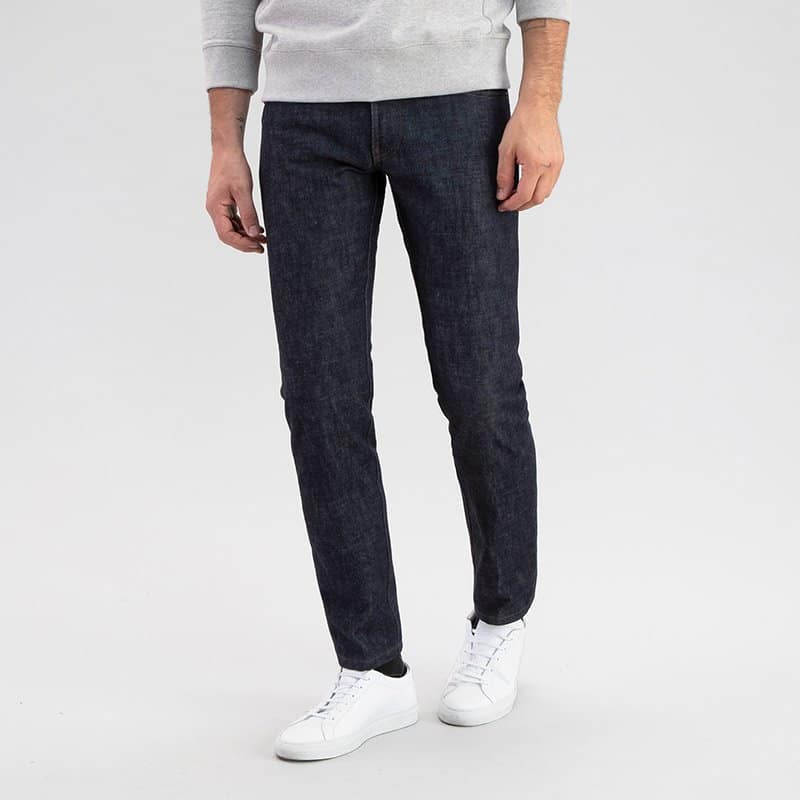 For men who prefer a jean slightly broken-in, we recommend Pro Original Mids. It uses the same denim as our best-selling Pro Original Darks, we just give it a headstart towards breaking in.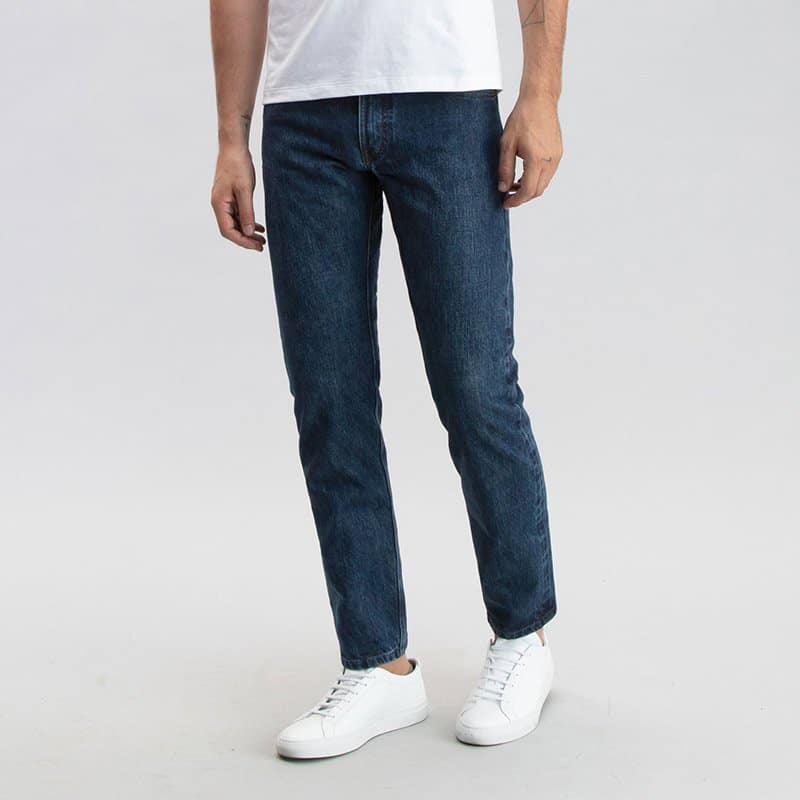 What makes Pro Original Mids good for business casual is it's still a darker jean, lighter jeans are not acceptable as business casual (they look too casual, not business). This jean also does not have any noticeable distressing.
We're happy to discuss your professional jean needs, along with your personal requirements for fit and color. Start with a Free Fit Recommendation or reach out to us via email at support@toddshelton.com