We built a factory: Part 3
Go to Part 1: The decision to change direction
Go to Part 2: We stepped back to move forward
We built a factory to fix a business problem.  But something unexpected happened.  Something greater.   The factory became the heart of the brand.  It's where our ideas come to life.  It's a catalyst for innovation and creativity.
We learned to make our clothing from conception to completion.  With our people, our machines, and our way.  Our process is sustainable.  The factory created new found confidence; a culture of independence that we could never experience as non-manufacturers.
Can a product have a soul?     
I think about this question frequently.  I ask others this question too.  And the answer lies in the person you're asking: do they feel, do they see a bigger picture, are they creators themselves?
We conceive, we design, we make, and we ship clothing (a core necessity to life) to the men and women who will be wearing it.  The garment was born, cared for, and released to a new owner all by one singular group of people.  In our case, we know the new owner and the new owner knows us – we communicate.  Is that direct connection to the maker important to you?  The alternative is one company designs, another company makes, another company buys and resells. Is that a rewarding connection and purchase?
Do you think about how a garment is made?  Do fair or like-minded people manage the factory?  Were the employees empowered and happy?  Do conditions, attitudes, and ethics make up the soul of a product?
The factory gave our clothing a soul.  We believe it, we feel it.  And we're proud of what it represents.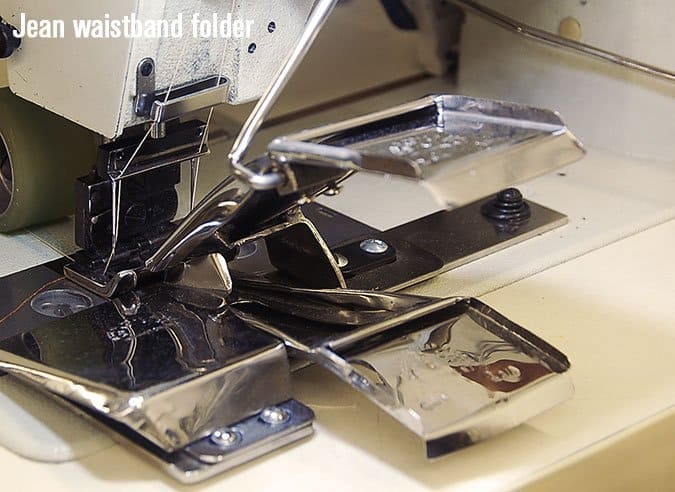 A new era for our customer
The factory has given our customer a rare opportunity to truly connect with the clothing we create.  But more important are the changes that the customer will have access to in the product itself.  It will take months for the customer to see all of the changes the factory made possible or inspired, but here's a look of what to expect:
We engineered methods to adjust core fits, these adjustments will become new fit options (releasing throughout this year).  One brand mission is to improve our customers style with improved fits.  The factory allows us to go further, creating critical fit options, more than we originally thought possible.
With lower inventory demands, we're able to move resources to expand our line and develop new products.  Customers can expect to see color selection increase dramatically over the next year.  New products within categories are in development, a five pocket selvedge khaki will release this Fall.  Jackets are in the design stage.
Fit Kits are a concept developed in the factory.  It's a pared down garment that will aid customers in trying fits in their home before making a purchase.  For example: if a customer is uncertain if they need a lean or basic jean, size 31 or 32, and either straight or narrow – the fit kit will enable the customer to zero in on his preference by trying a garment on (no tape measures).  Fit kits for jeans should release this fall.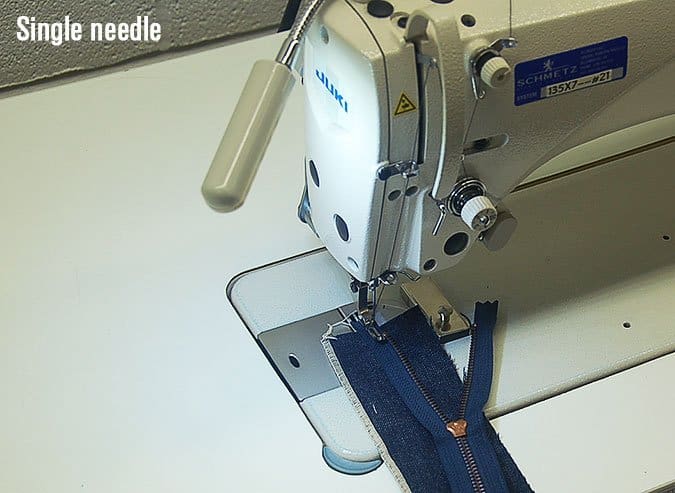 We've installed programs for continual improvement with our production and our people (a tenant of lean manufacturing).  Our team meets each morning and each member is empowered to take ownership of quality, innovation, and morale.  This program will yield higher quality clothing, improved efficiency, and product innovation.
Within our lean manufacturing model, we'll be reacting to customer needs.  No wasteful production (making lots clothing and waiting for men to buy it and if they don't buy it putting it on sale), this will reduce the risk of selling out of a particular size; meaning better availability for our customer.
To reduce wasteful production, we are operating a shallow inventory model with rapid replenishment.  The goal will be to ship customer orders within two days of an order, but if demand for a particular size/style/color jumps unexpectedly, orders could take up to three weeks.
Our clothing and the process to produce it are undergoing radical changes.  The prices of our products will increase.  As we develop a more clear understanding of what it costs to make our product, we will begin to raise prices.  We are being cautious in this approach, making certain we are thorough and responsible.
Thank you taking the time to read this series.  I know it was a commitment.  I hope it gave you a better understanding of the Todd Shelton brand; where we've been and our future.  I'm certain that every decision we make puts the customers' interests first.  Our mission is to improve your life through clothing.
Todd Shelton