Socially conscious values have always guided our business decisions.
We're proud to have been a responsible clothing manufacturer long before there was widespread awareness of the impact of over-production. But we're always looking to improve. Here's some of the ways we strive for a higher standard.
Our products are made by customer request only in our East Rutherford, NJ factory. Made-to-order is the most responsible form of environmentally friendly manufacturing. So we always fill a need, not a landfill.
Fabrics are sourced from countries that enforce similar labor and environmental standards as the United States. Countries like England, Japan, and Portugal with high standards and long histories of fair practices.
Our seamstresses are employed right here in our New Jersey factory and paid living wages. Come visit our factory and see for yourself how your clothes are made.
Your clothes are designed for longevity and high-frequency wear; using timeless style and quality materials. In fact, we consciously resist following short term trends.
We use natural, biodegradable fibers in our fabrics, lowering the risk of micro-plastics (polyester) polluting waterways. Even our sweatshirts contain only 5% polyester.
We respect animals and avoid the unnecessary use of animal products. No leather patches on jeans, no horn buttons.
No plastic bags are used in customer shipments.
We avoid marketing practices that lead to unhealthy consumer behavior. Frequent product drops, inflate-and-slash pricing, and using words like 'Last Chance', can exploit consumer behavior.
We strive to educate our customers on responsible consumerism.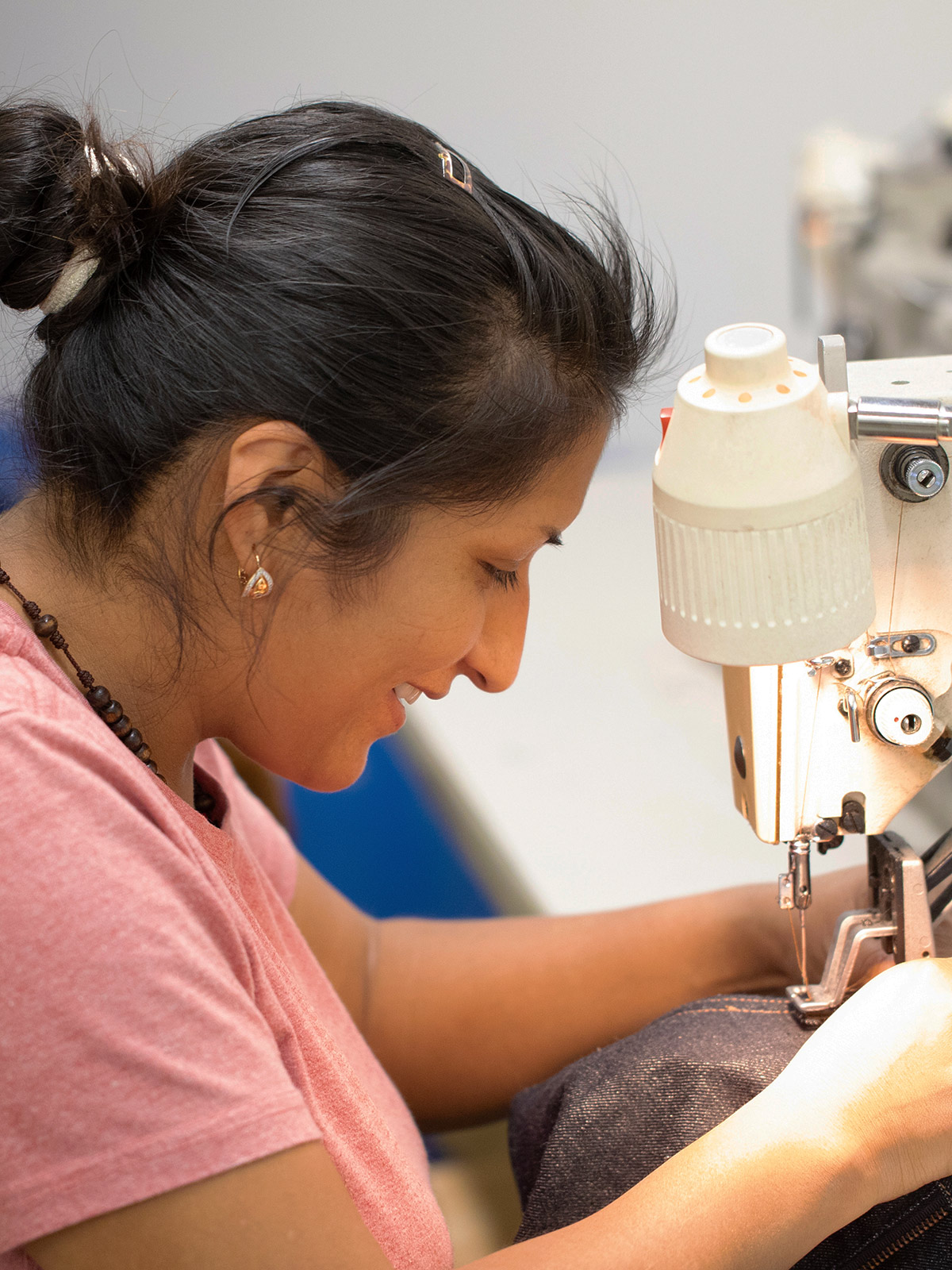 Delia (pictured). All seamstresses are employed directly at our New Jersey factory.