When evaluating a T-shirt's quality, obvious elements to consider include fit, cotton quality, and color. But what about t-shirt weight? Our t-shirt collection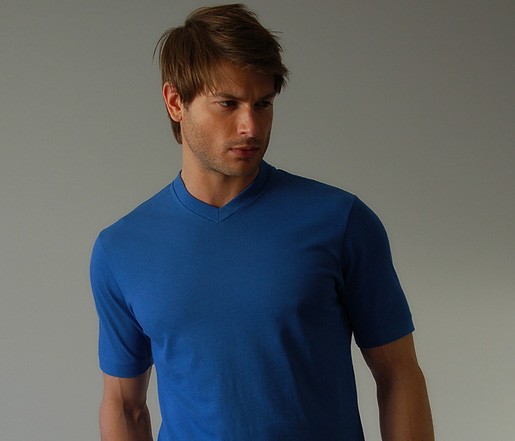 Standard men's t-shirts range approximately 5 oz. between lightweight and heavyweight.
The lightweight can be luxurious. The heavyweight has perceived value in durability. But both have drawbacks. Let's take a look at t-shirt weight options:
The Lightweight
Luxury brands create a buzz with their buttery soft fabrics; they're lightweight and drapey. When you feel them at the store, it's an "oh my goodness, this is so soft reaction."
The luxury brands take lightweight, high-quality cotton fabrics and load them with enzymes and softeners to create that super-soft hand. Its airy-weight and soft feel against the skin should make for your next favorite t-shirt. But beware…
When we were testing the best t-shirt weight for Todd Shelton t-shirts, we developed a range of fabric weights, made t-shirts, then wore them and studied the results.
We included a lightweight, buttery soft t-shirt in our testing.
The lightweight fabric felt great against the skin, but the t-shirt was so soft it became limp. The fabric languished on the body. The drapiness showed every curve of the chest and waistline–and that was the problem.
If we knew a better way to say this we would (if you're squeamish, don't read this paragraph): the lightweight fabric shows nipples, the curve of the boob, and the exact location of any belly rolls when you're sitting relaxed.
Since we believe it's our job to make our customers look better, we eliminated the lightweight, buttery-soft t-shirt from our testing. Now you know.
The Heavyweight
The risk of a heavy t-shirt weight is that you feel it – as you wear it. It's warmer than necessary and it doesn't move as freely. It may last for decades, but you may not want it lingering around for that long.
The Todd Shelton Weight
If there were a scale showing standard men's t-shirt weight options, with 1 being the lightest and 5 the heaviest; the Todd Shelton t-shirt would be a steady 3.4.
Our t-shirt weight could never be confused as lightweight; it's not unnecessarily heavy either. It's simply substantial.
Through our testing, we found a substantial weight fabric helped maintain a consistent shape. The (slightly) heavier fabric stands on its own and doesn't cling to the body.
It doesn't possess the "fashion" of a luxury brand t-shirt. Instead, it looks like a high-quality American man's t-shirt. It compliments his shape no matter what kind of shape he is in.
The sturdiness of the fabric will ensure the t-shirt can absorb years of wearing and washing.
The Cotton
In August 2010, Todd Shelton will be releasing new t-shirts made from 100% American grown Pima cotton, considered the best internationally. The yarn is provided by America's highest quality spinning mill, Buhler.
There is no difference in yarn quality between Todd Shelton and what we titled the "luxury brands". We're both using the best cotton yarns available. The difference is the knit construction and weight, both designer preferences.
The increased cost of American grown Pima will subsequently increase the price of our t-shirts. Please expect a price increase in August 2010. We're confident the quality will exceed any initial reservations you may have with the new prices.
Shop T-Shirt