Men's Stretch Jeans vs All-Cotton Jeans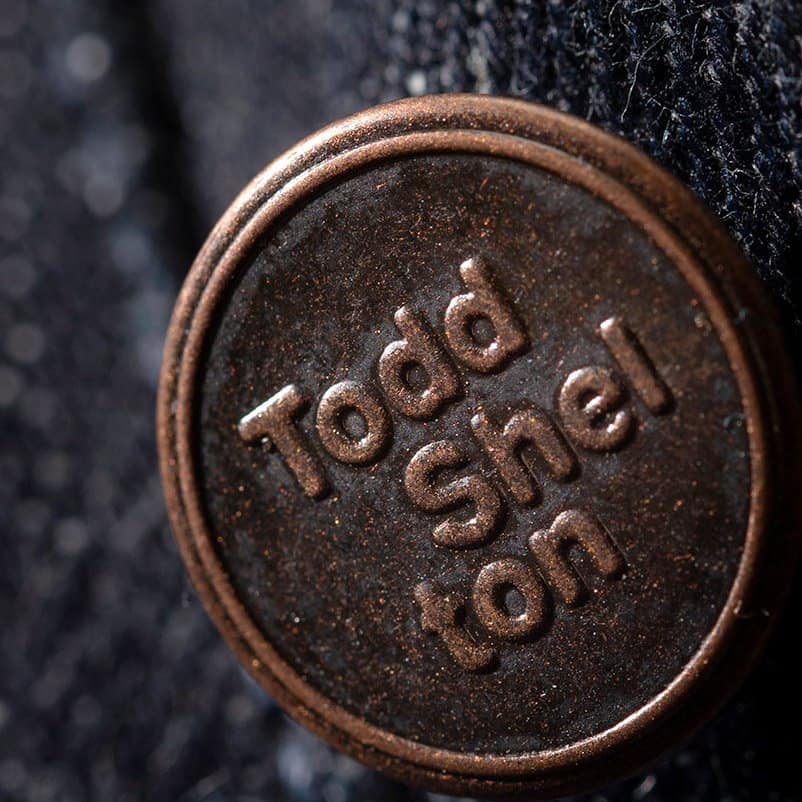 Men's stretch jeans and all-cotton jeans both have fanatic fan bases – with each group valuing different aspects of the fabrics.
For years, we've made, sold, and serviced all-cotton denim jeans and stretch denim jeans. We understand how the denims behave in manufacturing and how customers talk about them.
Recently, we made the decision to make only all-cotton jeans. We'll release one stretch jean during Denim Month, in February. But men's stretch denim jeans will no longer be part of our core collection. Here's why:
The type of men who prefer stretch denim
Stretch denim is relatively new for men's jeans. It entered the mainstream about a decade ago and is now more popular than all-cotton jeans. Men's stretch jeans are popular for three reasons: American style prioritizes comfort, Americans are getting bigger, and brands know stretch jeans fit easier and are more forgiving than non-stretch (equating to fewer returns in-store and online).
Men who put comfort #1
If asked what they want from their clothing, most men will respond, "I want to be comfortable." Some men say "comfortable" simply because it's a conventional answer and they genuinely don't want to be uncomfortable. But then there are men who REALLY want to be "comfortable." Men who REALLY want to be comfortable, prefer stretch denim.
Men who fluctuate sizes
Some men fluctuate between two or more sizes. To be comfortable, these men prefer stretch denim.
Men who must squat or kneel for work
Men who work in trades requiring lots of physical movement prefer the comfort and flexibility of stretch denim jeans.
Men with massive thighs and small waists
A small group of men have big thighs and small waists. If they find a jean that fits their waist, it's too tight in the thighs. If they find a jean that fits their thighs, it's too big in the waist. Men's stretch jeans expand to fit massive thighs better than non-stretch jeans.
Men who want to wear skinny jeans
The men who first wore skinny jeans, wore women's stretch jeans. Stretch denim makes skinny jeans possible. As the style gained popularity for men, men's skinny jeans were designed with stretch fabric.
The type of men who prefer all-cotton denim
Whenever we ask a man why he prefers all-cotton denim, men answer with one of two responses: quality or fit. Men with an eye for detail see the nuance in quality and beauty of all-cotton jeans, and they see and feel the quality when wearing.
Men who see quality through textures in fabrics
Cotton jeans look like cotton jeans, stretch jeans look like stretch jeans, there is a difference. All-cotton jeans have a deep, rich visual texture. Stretch jeans have a flatter texture. Cotton jeans look natural and classic. Men's stretch jeans look less natural and trendy.
Men who prefer structure and stability in their jeans
We've learned men who prefer cotton jeans don't want to be uncomfortable, they want to be comfortable too, but comfort isn't their only priority. For them, comfort is as much mental as physical. Stability of fit, style, and feeling confident are their priorities.
Men who prefer the authentic heritage of denim
Some men don't want to mess with a good thing. Especially an iconic, American thing like denim jeans. These men appreciate the community found in the American sub-cultures that rely on denim to express their unique styles.
Why we removed stretch jeans
There's no bigger job at Todd Shelton than manufacturing consistent fitting clothes, order-to-order, year-after-year.
After years working with stretch denim, we determined the fabric is too unstable to consistently meet our specifications. During the washing processes, stretch denim shrinks and stretches unpredictably. Cotton denim is predictable, we know exactly what to expect during washing.
We offered men's stretch jeans because we saw them becoming more popular and we wanted to understand the fabric. The beauty of stretch denim never excited us, and the struggle to maintain its shape in stress areas (knees and seat) concerned us. We see the value of stretch denim, but we're confident stretch denim does not make the best jean for Todd Shelton customers.   
If you have thoughts on stretch denim vs cotton denim, we'd love to hear from you – regardless of which you've chosen and why. Please reach out to us at support@toddshelton.com.