Best Selvedge Denim Jean Brands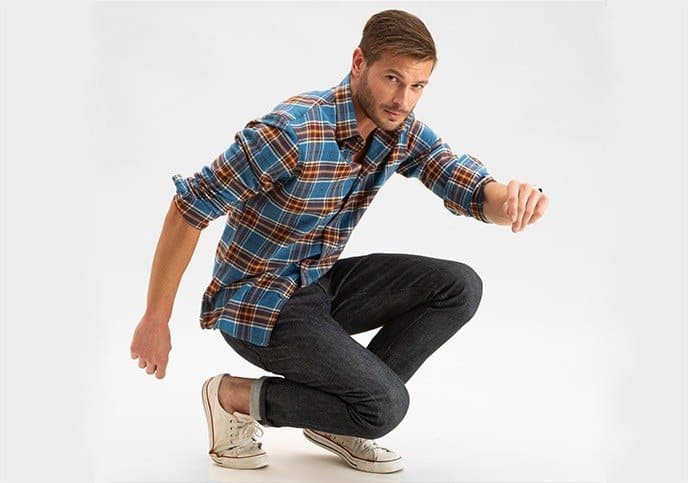 Best Selvedge Denim Jean Brands
A list of US clothing brands making premium selvedge denim jeans.
---
Selvedge denim is woven using old-fashioned denim-weaving techniques, most authentically the denim is woven on old looms.
There are two reasons selvedge denim is more desirable than non-selvedge: the nuance of the denim weaving technique itself and the commitment to quality from the mills producing selvedge denim.
Selvedge looms create variations on the denim's surface. These variations make the denim visually unique and highly desirable. Japanese mills are the unquestionable leaders in selvedge denim production.
The following list of the Best Selvedge Denim Jean Brands are making some of the most desirable selvedge jeans available.
---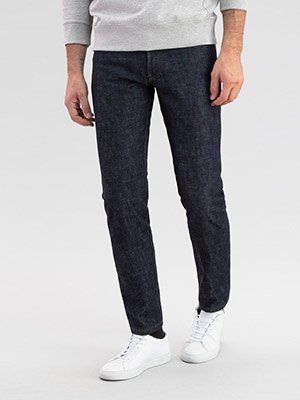 Men's Selvedge from $160
East Rutherford, NJ
Todd Shelton cuts, sews and ships its premium selvedge jeans from the brand's East Rutherford, New Jersey factory.  Jeans range from 11 oz. mid-weight selvedge to 16 oz heavy-weight selvedge. All jeans come with industry-leading fit options such as custom inseams, rise adjustments and multiple leg fits. Todd Shelton selvedge jeans the highest quality and come in raw, dark, and washed-down options. 
---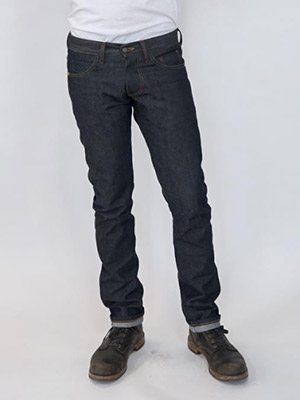 Men's & Women's Jeans 
San Francisco, CA
Tellason offers raw denim jeans with great fits and beautiful fabric from Greensboro, North Carolina that is cut and sewn in San Francisco. All jeans are sold "raw" which means the fabric has not been wet processed or manipulated in any way prior to purchase. By leaving the fabric in its original state, the wearer determines the aging characteristics of the jean.
---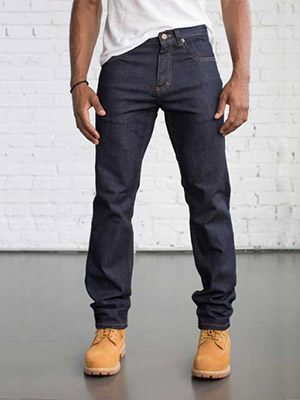 Men's & Women's Jeans $60 – $75
Chicago, IL
3sixteen is a NYC based brand that aims to product the highest quality clothing and accessories using premium materials and quality American manufacturing. Founded over a decade ago, 3sixteen began with a sing pair of jeans. The brand worked directly with Japanese denim mills to develop a custom denim designed to withstand hard wear and show incredible character along the way.
---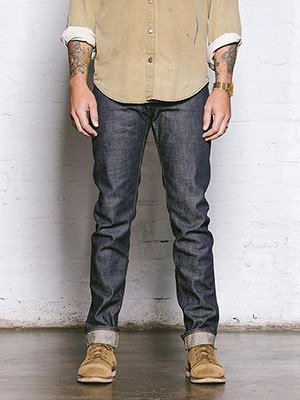 Men's Selvedge Denim from $230
Los Angeles, CA
Rogue Territory is a global brand focused on handcrafted quality denim goods and apparel for a discerning customer who appreciates subtle design details, impeccable fit, and a modern interpretation of classic garments.
---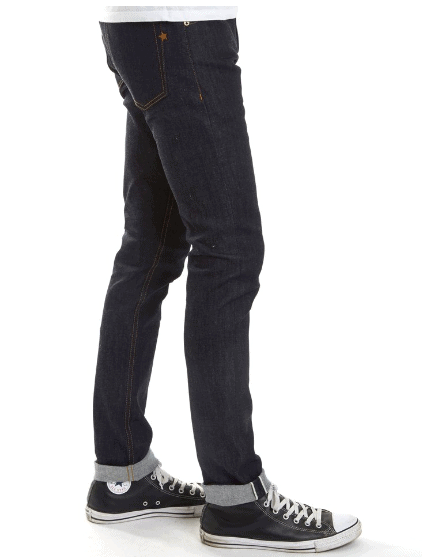 Men's Jeans from $88
Los Angeles, CA
Brave Star Selvage was born in 2005. It claims to be the first premium, all selvedge 'Made in the USA' brand – a distinction it holds to this day. The brand produces high quality, affordable, American made selvedge jeans without compromise in Downtown Los Angeles.
---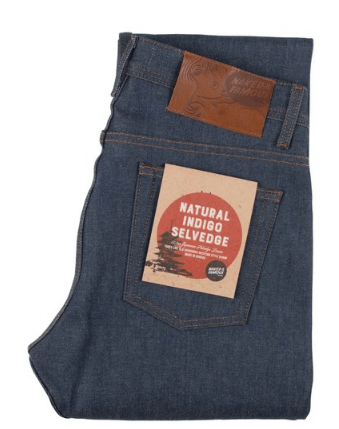 Men's Jeans $140 – $550
Montréal, QC
Naked & Famous Denim uses only the most unique and rare denim fabrics from Japan. The prestigious mills in Japan, from with the brand imports all its fabrics, are committed to producing only the best denim in the world. No washes and no embroidery combined with modern fits.
---
The list is curated by the Todd Shelton team. To suggest a made in USA jean brand, email support@toddshelton.com