Pant Leg Opening Measurement: Find Your Best
Pant leg opening measurement, or ankle width, is the width at the very bottom of a pant or jean leg. For many men, it's a critical measurement for getting their pants to look the way the want.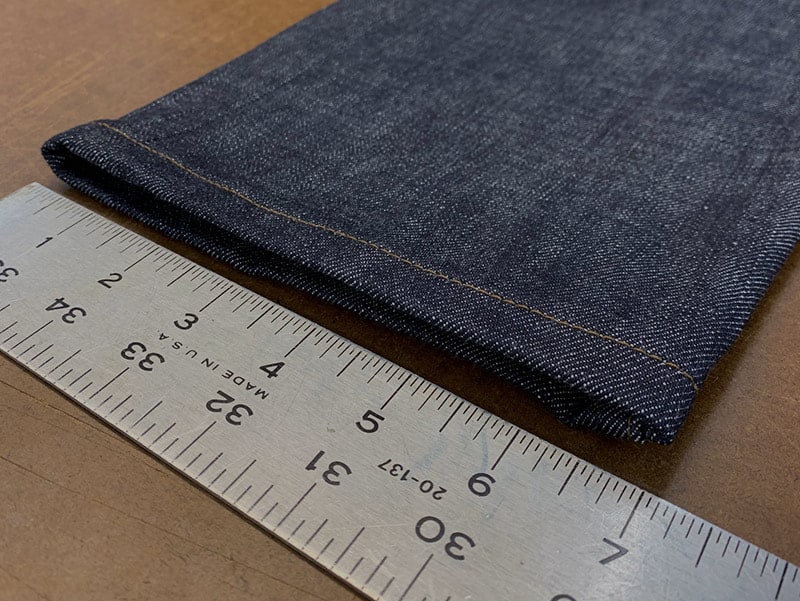 Why finding your best pant leg opening measurement is important
What is your best pant leg opening measurement? Is it 8″? Is it 7 1/4″?
If you're not sure, and you care about how your pants fit, determining your best ankle width will be time well spent. Because once you know your target width, you can get all your pants fitting exactly the way you want.
It'll make shopping smarter—and it'll make alterations smarter.
How to find your best pant leg opening measurement
To get started, find the two pants in your wardrobe that fit the best at the ankle. Measure the ankle width (across the bottom hem) of both. Maybe one pair is 7 1/2″ and the other pair is 8″. Next, consider how those measurements could be improved.
Once you know the opening width measurements of your best-fitting pants, and you've considered the adjustments for improvement, then you can set your target ankle width.
Once you know your target, you can become consistent.
Detail-minded men who care about fit use us
We specialize in manufacturing a wide range of fit options designed to help men solve fit problems and improve the fit of their jeans.
See our products
When hemming, also consider adjusting your pant leg opening
Men take pants they buy to get hemmed, to a dry cleaner or tailor.
If you need to have your pants hemmed, and you know your target ankle width, you may be able to have the pant leg opening reduced at the same time. Talk to a local tailor or seamstress, and tell them your target width.
In general, you can reduce ankle width, but you can't widen it.
Shopping from brands that already offer your target pant leg opening
The easiest way to ensure you hit your target ankle width is to buy pants that come in your target width. This way you don't spend the time or the money on local alterations. A quick search of a brands sizing charts online should provide measurements for you to compare to your target.
Not sure what your target measurement should be?
Standard pant leg opening widths only see slight variations over time, with adjustments of plus or minus 1" in reaction to fashion trends. However, more fashion-forward leg opening widths, those on the extremes, can vary greatly.
Traditional ankle widths are between 7-8 1/2″ and that changes slightly depending on the pant size. Pant leg opening measurements may change 1/8″ for each size up or down.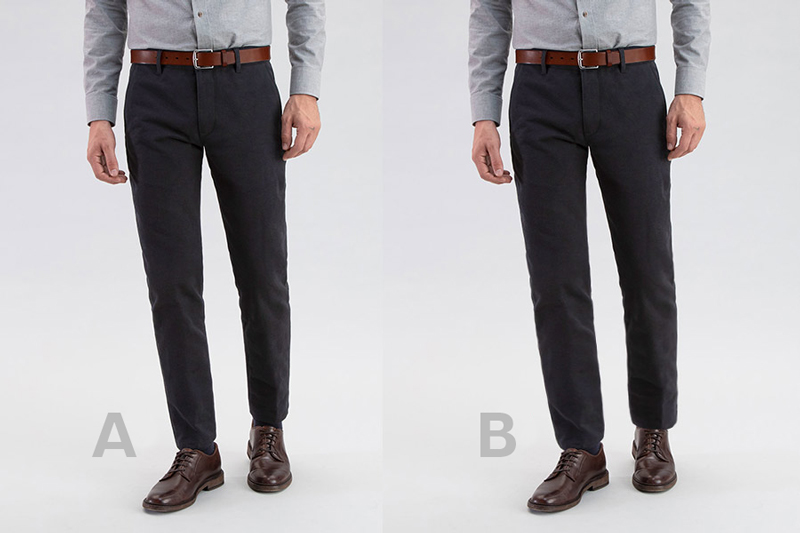 A standard and current ankle width is 8" for most guys. Less than 8" trends modern, greater than 8" trends traditional.
How we help customers with ankle width
At Todd Shelton, we call the pant leg opening fit option, Ankle Width. We have developed multiple pant leg opening fit options from years of listening to customer requests.
Standard is our most popular option, it's in-between Straight and Slim. Our Straight option is 1/2″ more wide than Standard. And Slim is 1/2″ less than Standard.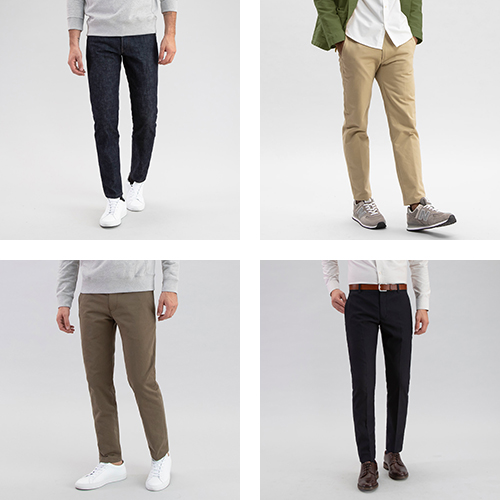 We provide ankle width measurements on our jean sizing charts and pants sizing charts.
Our ankle width measurements do not change with inseam length. The published ankle width is the same regardless if the pant is 28″ inseam or 36″ inseam.
---
If you have any questions about pant leg opening, please email support@toddshelton.com.


Todd Shelton is men's clothing brand based in New Jersey. Founded by Tennessee native Todd Shelton, the brand's collections offer industry-leading fits that are manufactured in the company's NJ factory and sold exclusively online.