Factory Map: Where (and How) Your Todd Shelton Product Is Made
In 2011 after 8 years of outsourcing the manufacturing of our products, we decided to build our own factory. We determined our company would never develop expertise by outsourcing.
In January 2012 we moved into our current location in New Jersey and by August of that year our seamstresses had shipped their first product – a jean.
Today our entire product line is made inside our East Rutherford, NJ factory. The factory enables innovation and control over how we can help customers find their best fit. Our seamstresses are trained to make garments start-to-finish to individual customer measurements. We use over 50 sewing machines to make our products. Below is our factory floor plan.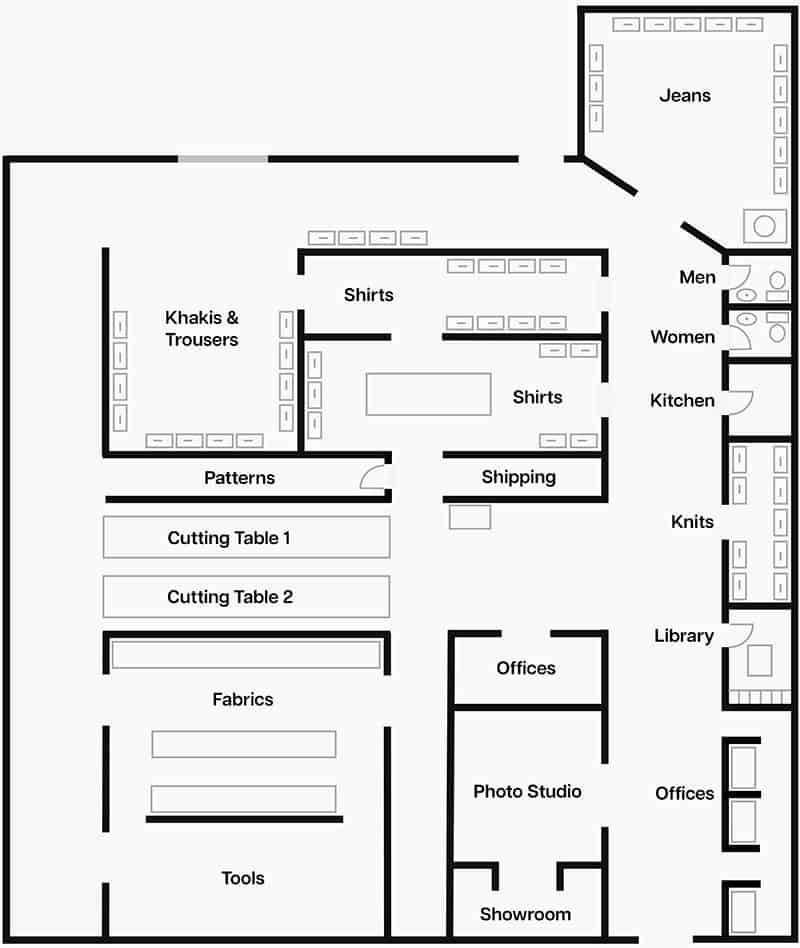 The production process starts with a seamstress choosing 4 to 8 products in the production queue. The products are chosen based on the ship dates quoted to customers and the thread color required during production.
Above is a production label. The seamstress prints production labels at the computer outside of the shipping room. Each customers fit options are printed on the label.
The seamstress gathers fabrics and patterns needed for the production batch. All fabrics (excluding Raw denim) are pre-washed to remove shrinkage before cutting – the washed fabric is folded and housed in our fabric room. The patterns are in the pattern room.
With the fabric and patterns prepared, the seamstress begins cutting. After cutting, she moves the cut garments on a mobile cart into a production room and begins sewing. For reference, one seamstress can cut, sew, and press 3.5 jeans or pants in an 8 hour shift.
The seamstress ensures all measurements are accurate during the production process. Once complete, the seamstress delivers the finished products to the shipping room where they go through a measurement check and final quality inspection before being shipped to the customer.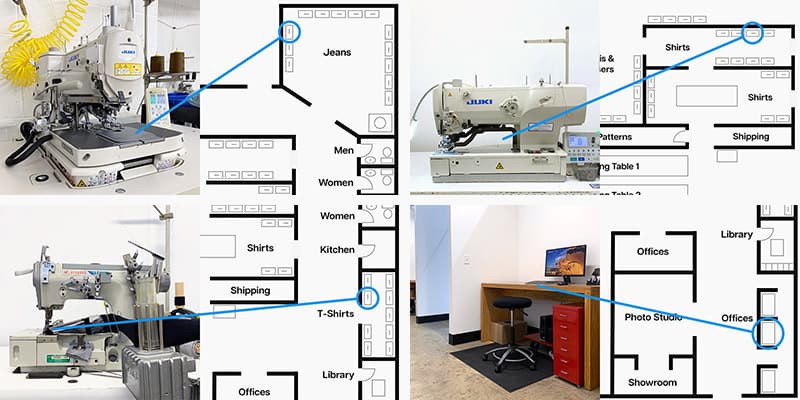 After the order ships, the customer service team is responsible for ensuring the customer is satisfied with the product and fit.
The customer service team sends the customer an email about 7 days after the order ships. The purpose is to make sure the customer is satisfied with the product and fit. If adjustments are necessary, an exchange is initiated. If the customer is satisfied at the 7 day mark, our team sends another email 45 days later to confirm the customer is wearing the product as planned.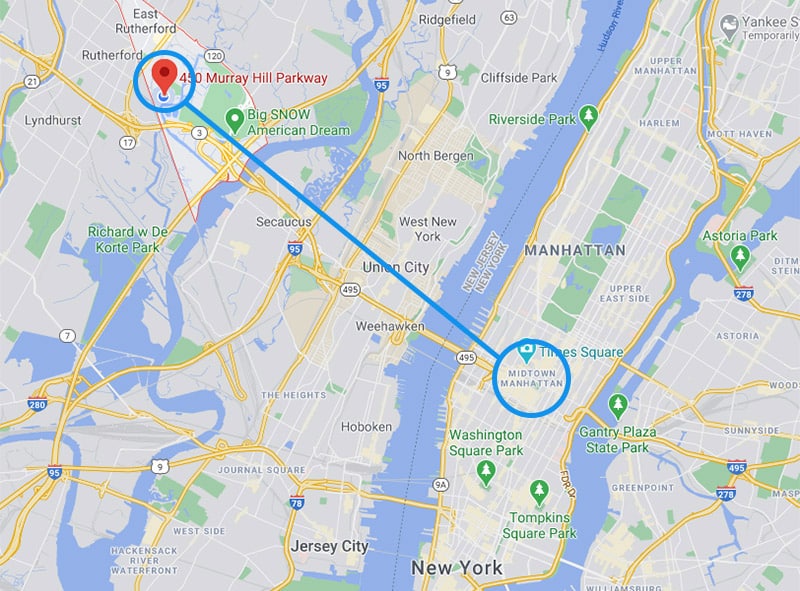 Our factory is located in East Rutherford, New Jersey; 10 miles from New York City. By car, use 92 Madison Circle as the street address in your navigation. We are located in door C2. By train from NYC Penn Station, travel to Secaucus Junction and Uber to 92 Madison Circle. Our factory is 1/2 mile from MetLife Stadium and the Meadowlands Sports Complex.
You can schedule a factory visit here.