11 Brands Making Made in USA Face Masks
11 Brands Making Made in USA Face Masks
Early in the pandemic, the US supply chain was not prepared for the demand of PPE (Personal Protective Equipment) the country would require. Hospitals and front-line workers faced shortages of critical PPE and face masks.
Apparel companies that still had factories in the USA mobilized and answered the call of politicians and local hospitals; converting operations to make PPE and face masks. The pandemic showed the importance of maintaining USA manufacturing capacity.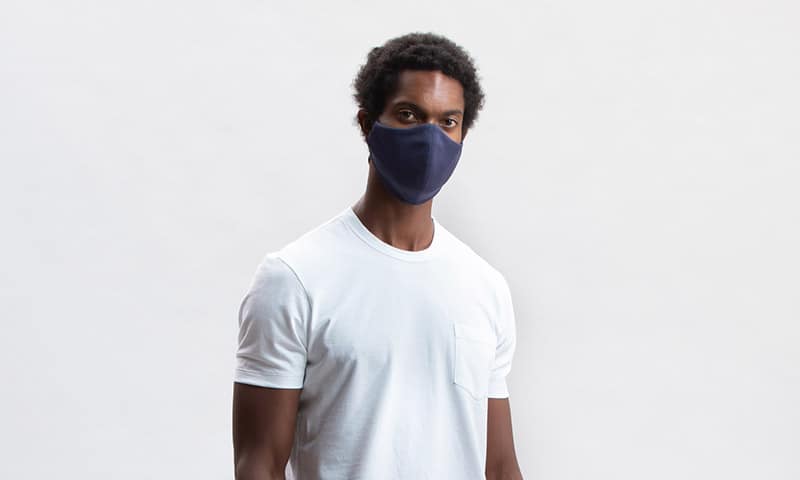 CDC recommends that people wear masks in public and when around people who don't live in your household. We have put together a list of companies that are making face masks in the USA. These masks are non-medical grade and are not meant for healthcare workers.
---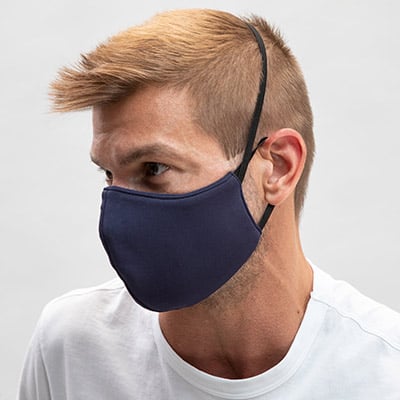 Face masks available in 4 sizes: Regular (most popular for men), Small (most popular for women), XL (for people who have a hard time finding masks large enough), and Kids for smaller kids.
---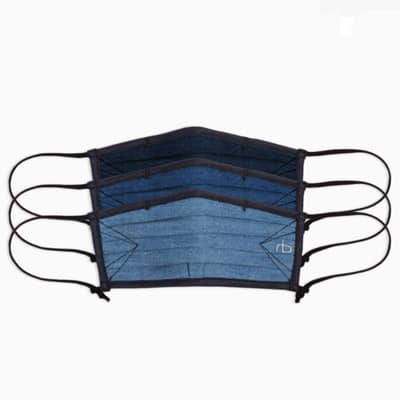 Crafted with care in the USA. Our masks are made from upcycled fabrications and feature adjustable ear straps. We are keeping our production of these masks in the United States in order to support the manufacturing partners who have supported us throughout our 18 years in business.
Shop Rag and Bone Made in USA Face Masks
---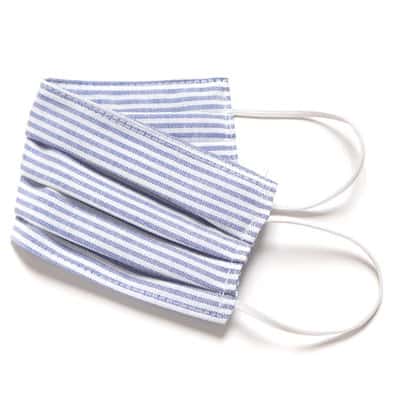 3. American Trench
These face masks are made in NC with two layers of crisp 100% cotton shirting in blue or pink oxford stripe. They are not medical grade masks, either N95 or surgical, but they do help contain your own saliva and help minimize the spread of the virus when you have to leave your home.
Shop American Trench Face Masks
---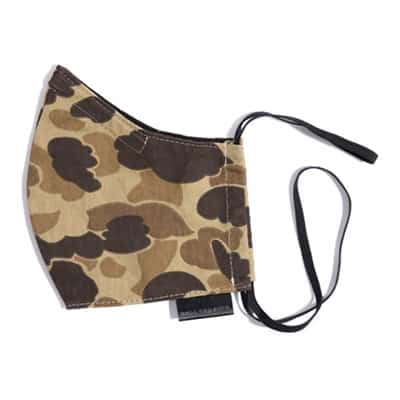 These reusable cotton masks are finished in our Original Camo to represent your sporting values everywhere you go. Featuring a thin, adjustable metal strip above the bridge of the nose, these masks have a secure, contoured fit.
Shop Ball and Buck American Made Face Masks
---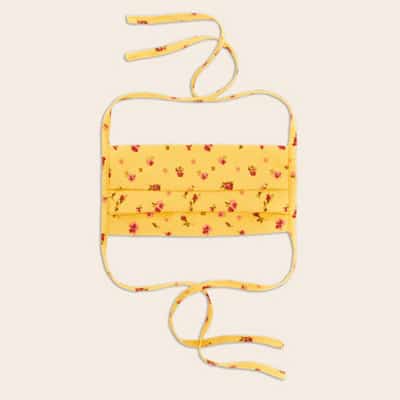 The masks help ensure that we can retain jobs and not compromise the livelihood of our employees, including our retail and factory teams. We've always been focused on making sure that we're profitable because profitability means we can continue to invest in our people and put sustainability at the core of everything we do.
Shop The Reformation Made in USA Face Masks
---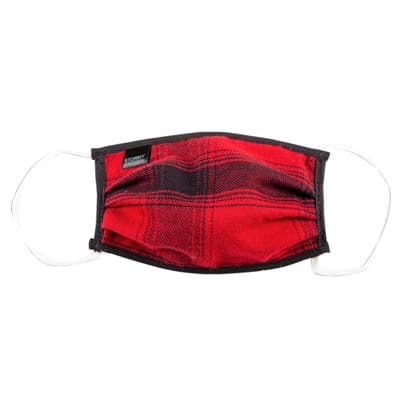 These washable and reusable face coverings use your favorite Stormy Kromer flannels on the outside and a solid polycotton twill on the inside. They are meant to provide some level of personal protection when you need to leave your home.
Shop Stormy Kromer American Made Face Masks
---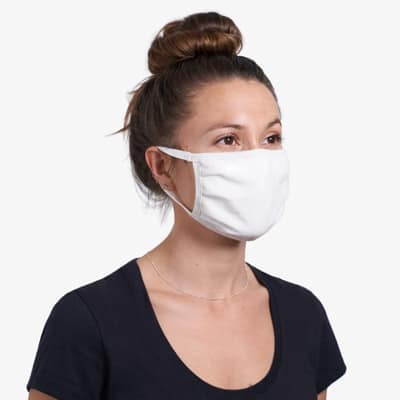 7. American Giant
This 5-pack of non-medical grade masks is made with 100% cotton and also contain silver and copper. Sewn at our North Carolina factory, which has been retooled to produce masks instead of sweatshirts. Wearing this mask is one way to combat the virus.
Shop American Giant Face Masks
---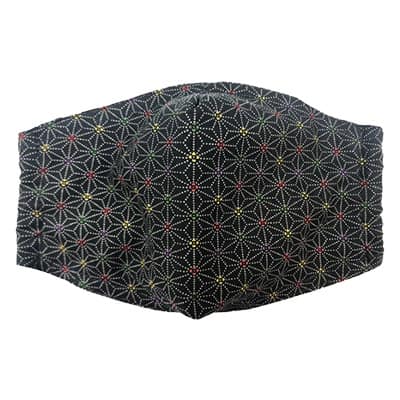 The masks are all made in a clean, safe factory here in the United States. The cost of US production, top quality fabrics and the inclusion of filters all drive up the price but I hope you see the value in the pieces were are making.
Shop Blade + Blue Made in USA Face Masks
---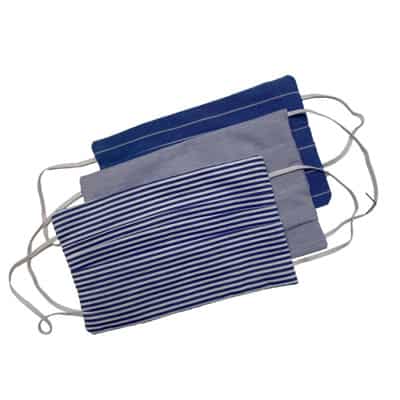 Karen Kane has donated facial covers made from repurposed fabric to over 30,000 healthcare workers on the frontline of COVID-19. We are offering these for sale online to continue paying our cutters and sewers while we pause the production of clothing.
Shop Karen Kane Made in USA Face Masks
---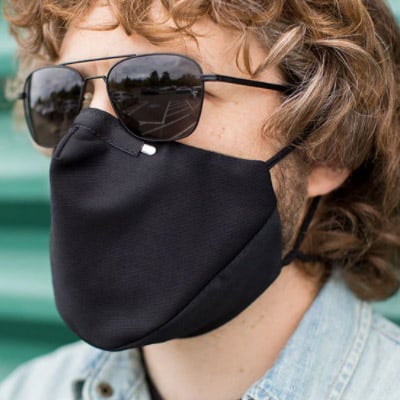 Your mask will arrive with a metal nose piece inserted into the slot that can be bent to conform your mask over your nose. By leaving the nose bridge slot open on both ends, we're giving you the option of customizing the nose bridge to work best for you — you can replace the included metal piece with a different nose bridge material if you'd like a softer or firmer fit.
Shop Tom Bihn Made in USA Face Masks
---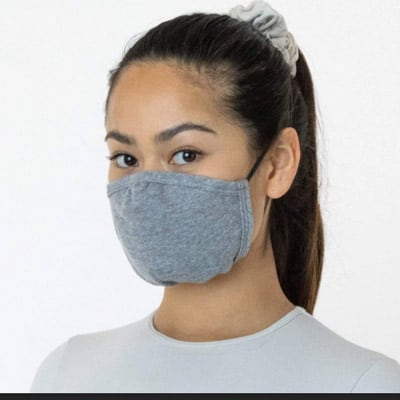 Our 3-Pack face mask is made of 100% cotton and features an adjustable nose that you can form to the contours of your face. 2 straps to be worn around the head and neck that can be tied and tightened to preferred fit.