Denim Month 2019 Open House
To wrap-up our first ever Denim Month, we invited everyone to the Todd Shelton factory for an Open House.
We dedicated the entire month of February to denim releases and denim news. Denim is our most popular category here at Todd Shelton. And jeans were the first product we made in our East Rutherford, NJ factory.
Our intent with Denim Month was to celebrate the 10-Year Anniversary of our best-selling product, Pro Original Denim. It was also a month to honor denim, a fabric that has become so important to our daily wardrobes and personal style.
This past Saturday, the 23rd, we hosted an Open House and invited everyone to come to our East Rutherford, NJ factory to learn about denim and how we make jeans. The event started at 10 AM and ended at 4 PM.
Photography Feature
The Open House featured a photography show by photographer Bill Heuberger. We designed our new showroom to feaure photography installations.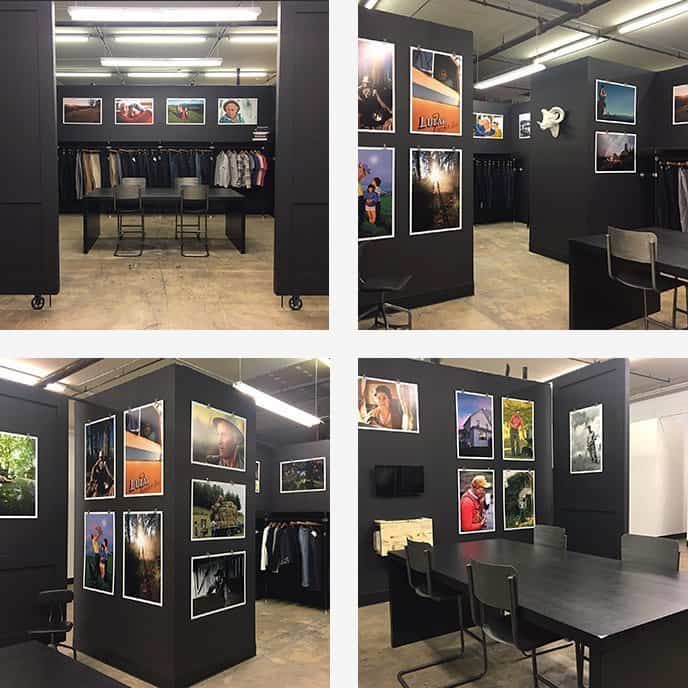 Bill has been the Todd Shelton brand photographer since 2009. This collection of photographs tells the story of his family and neighbors, growing up on a farm in Oregon. Bill took the photos during the late 1970s.
The Todd Shelton Team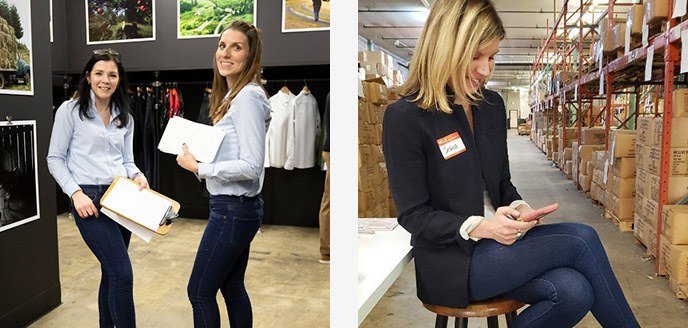 The entire Todd Shelton team was here, minus one seamstress who is out on maternity leave. Above is the staff you speak with on the phone and chat with via email on a daily basis (from left to right: Amy, Erica, Jessica).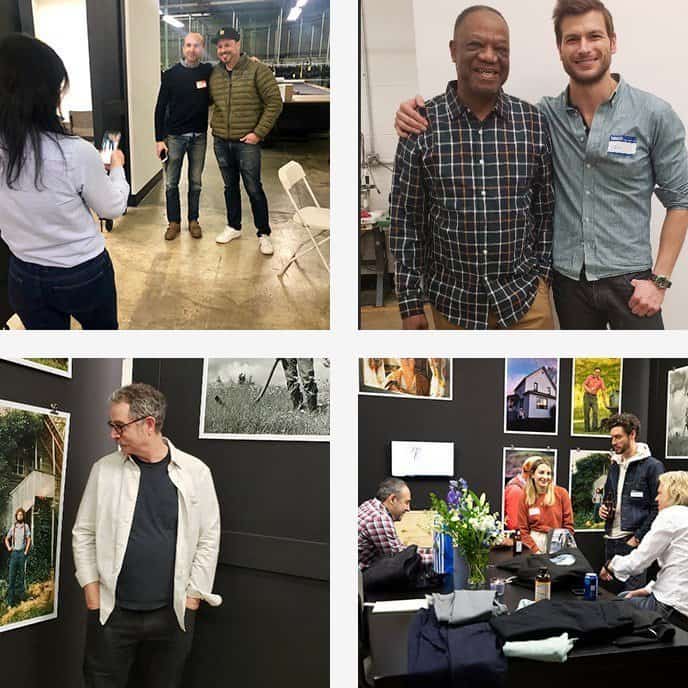 So many important people were here – people who make the Todd Shelton brand work (from left to right: Amy, Todd, Kevin, Dennis, Paul, Bill, James, Kara, Kyle, and Brent).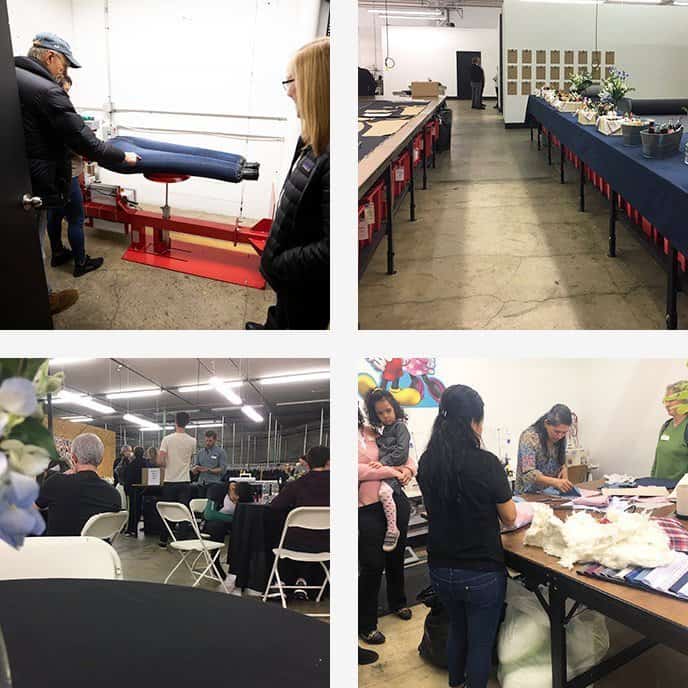 We had activities and food for the guests. We showed how our jeans are made with a self-guided tour with six interactive stations: jean sanding, make a button-hole, and learn about denim cutting and measuring.
The surprise hit of the Open House was the pillow making station. Guests chose 2 fabrics (top and bottom) and a pillow sewn for them on the spot. We made over 100 pillows (and actually ran out of pillow stuffing around 3 PM). We're already hearing from customers who found a "perfect spot" for their pillow in their home.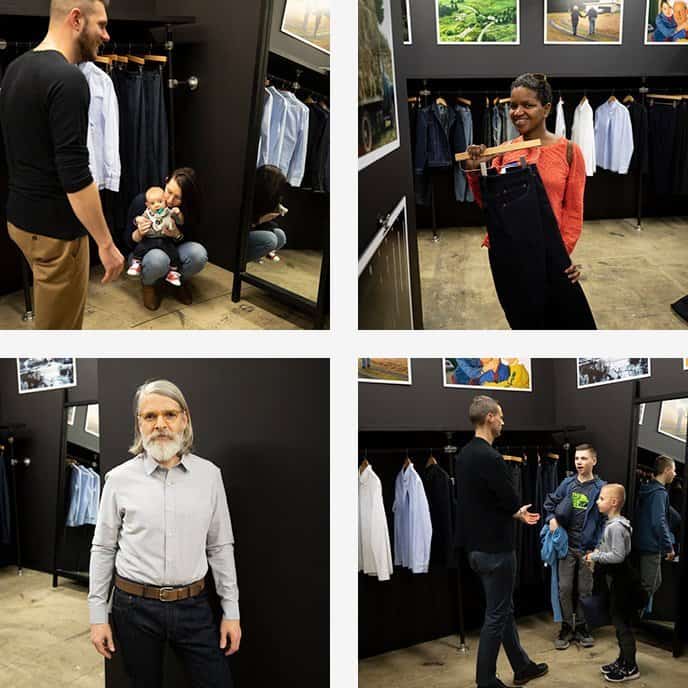 A lot of people wanted to try on clothes. And many existing and new customers put items into production.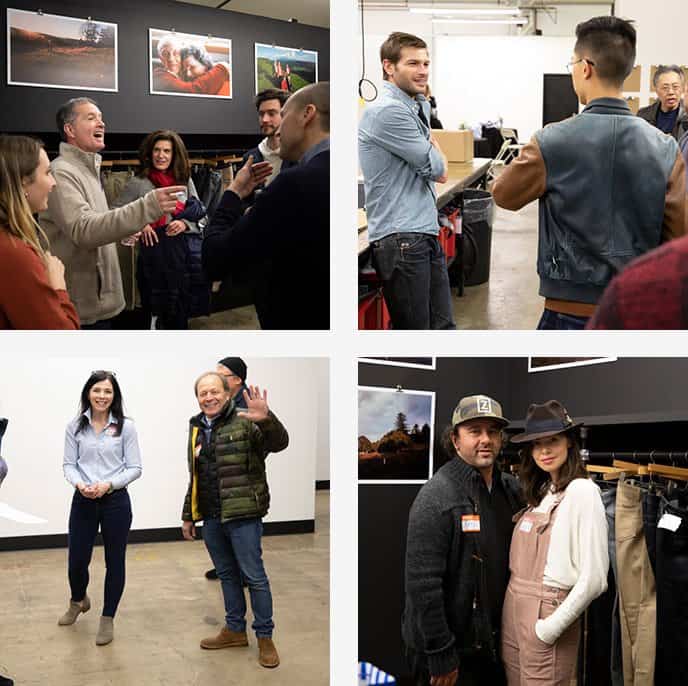 Most importantly, we got a chance to connect with people we'd never met face-to- face, or people we hadn't seen in a while. It also seemed like a good day for people connecting in general. Thanks to everyone who came out.