The T-Shirts Neckline is the Priority
How a t-shirt fits around a neck is the deal maker or breaker, for me at least.  Hitting the perfect neck measurement has been a subject of endless thought and concern at Todd Shelton.  What's important is that the neckline wraps closely around the neck.
Some guys reading this will immediately understand the importance of this subject.  They may have a hard time finding t-shirts that fit the neck closely.  For you guys that need to be sold on this subject, let's look at the illustration.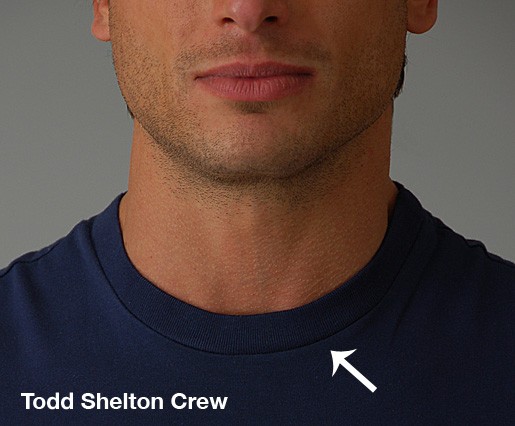 The Todd Shelton t-shirt wraps closely around the neck, it's the most distinguishing detail.  I believe a close fitting neck visually adds structure to the shoulders, neck and face.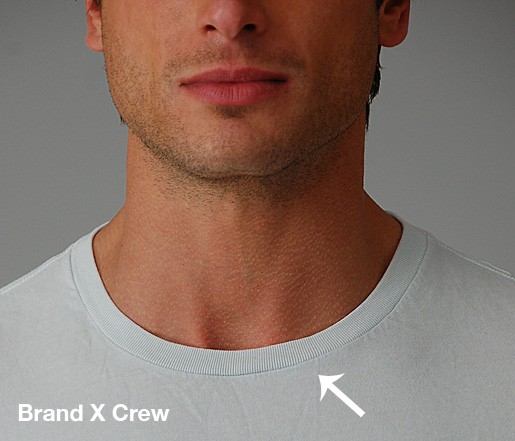 This Ralph Lauren Polo t-shirt has a loose fitting neck.
Although the difference may seem small, the two measurements create two different looks.  It's little differences such as these that make one designer different from another.