We just received a photo from a customer in Colorado.  This photo was delivered in an email titled "real world" – not many words beyond that.
We reached out to him to let him know we supported the image and his work on the jeans.  He replied back with two words, "Garage tested." Garage tested jeans is a great concept.
We know a little about this customer, we've picked up on bits and pieces.  We know he started out as a youngster racing BMX, then he moved to motor-cross, and then he went into advertising.
We believe he was pretty successful at all three; successful enough that he can spend as much time in his garage as he wants.
Now that's inspiring: work hard and smart and eventually gain your freedom.  For the most of us that aren't there yet, let's not be hard on ourselves, it takes time and a lot of work.
We shipped him a pair of selvedge dark jeans in February 2012.  It was his first pair of Todd Shelton jeans.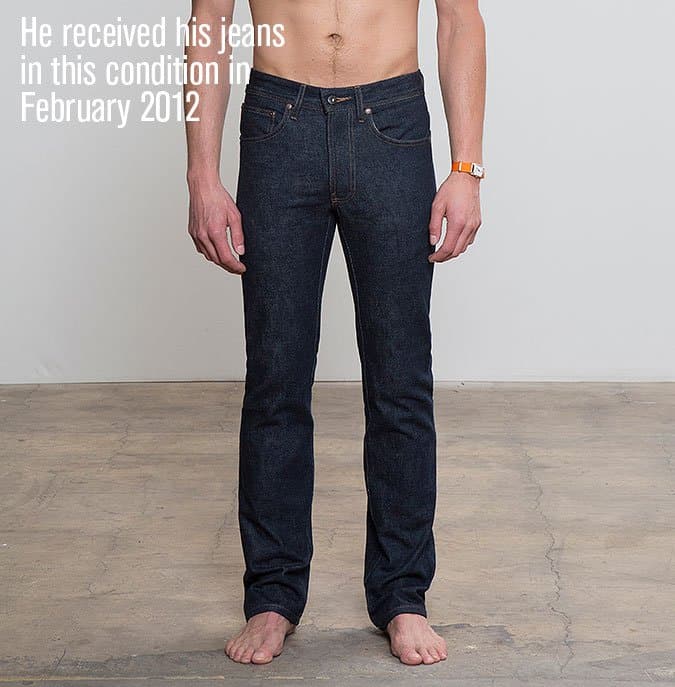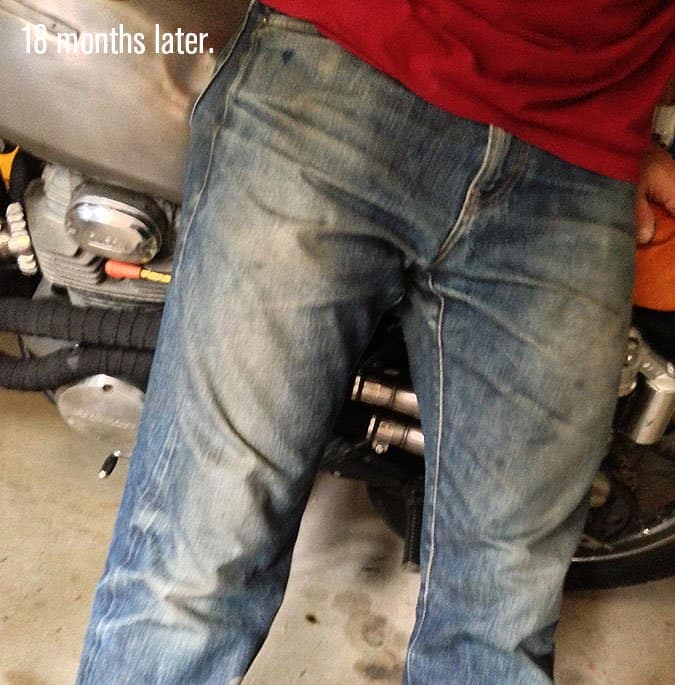 This is the first pair he received (above image).  We have since shipped him two more pair.
If we were to compare wear patterns on jeans, we believe what you see in this image is second to none – because it's real!  I don't think he was calculated with how often he washed these jeans.  I don't think he was concerned about preserving sharp fades.
He simply worked them, hard.
We share this image to inspire you.  These jeans weren't designed to be precious, they were designed to be worn, as hard as you want to wear them. Even garage tested jeans.
The ultimate compliment for us?  Wear your jeans hard, then, send us an image.