Custom Jeans: Pros and Cons
We make jeans every day in our East Rutherford, NJ factory. We've been doing it since 2012. We've made a lot of custom jeans for a lot of men. Here's what we've learned along the way.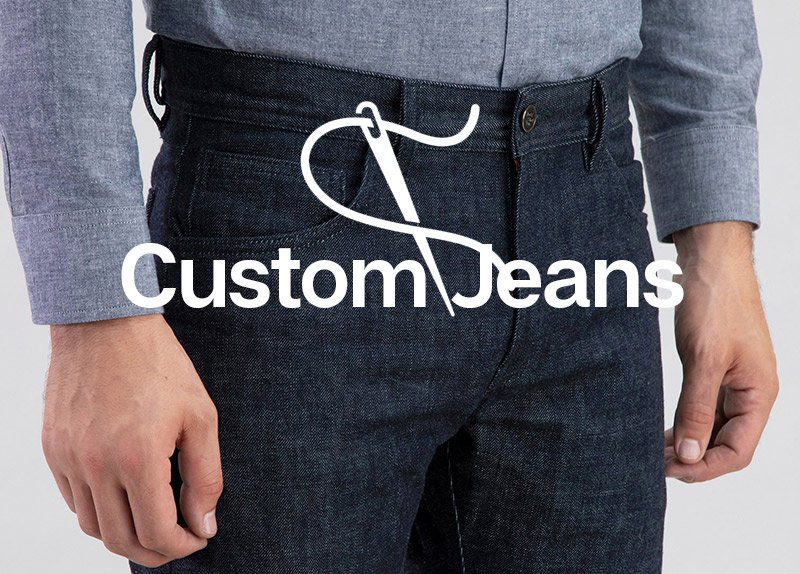 Why men seek custom jeans
Lots of men struggle to find jeans that fit. They know what they need, and what they want, but they just can't find it. This frustration causes men to think custom jeans can be the answer. But is it?
Why jeans don't fit a lot of men
The jean industry's sizing is built for average shaped men who have average thoughts about how their jeans should fit. The big money is in the average size range; there are more people buying average sizes.
Let's say the average size range fits 50% of the population, the other 50% either settle, adjust through alterations, or seek a different solution. The overwhelming majority settles.
If you don't fall into the average range – whether it's your shape or your thoughts about fit – and you're not willing to settle, then you're in the niche group of men who seek custom jeans.
Who needs a custom jean?
You wouldn't look at a guy who walks into our factory and think, he's going to need a custom jean. From our experience, there's not one type of guy who needs a custom jean. In general, most of the custom jeans we make have one of the following adjustments: higher rise, bigger thigh, or a specific width at the ankle.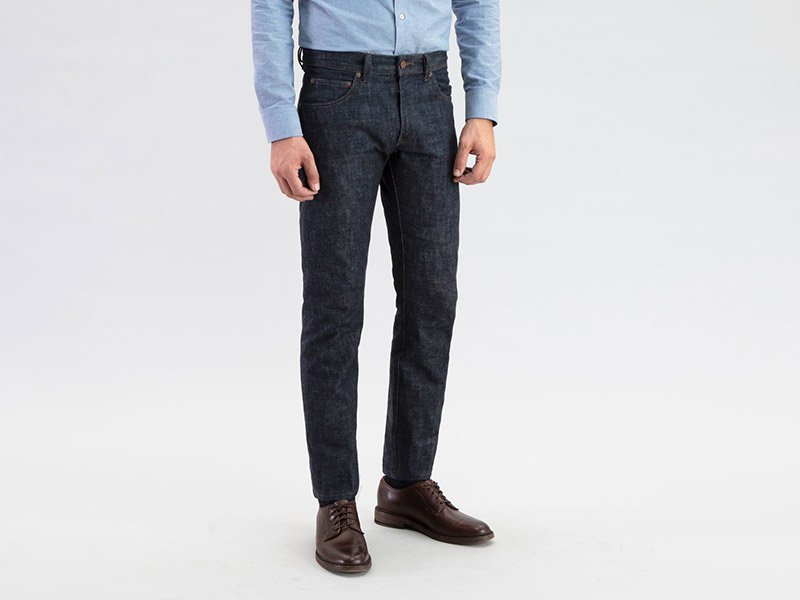 Setting the expectations for a custom jean
Will a custom jean make your jean dreams come true? Most likely, and unfortunately, no.
Lots of men apply some form of perfectionism to the custom jean process. They enter the process thinking custom jeans will solve their problems. It can help, but there are other factors at play that a jean could never solve. We all have unique bodies, and our bodies will always present challenges to how clothing fits.
We ask men entering the custom jean process to re-set their expectations. To understand what they can realistically control and improve, and what they need to accept.
Jeans are difficult to alter
A lot of men buy jeans and alter them to achieve a semi-custom fit. But altering jeans is notoriously difficult. It's risky and most alteration shops don't have the machines to properly alter jeans. We have the machines required to make jeans, yet we don't like to get into jean alterations. Altered jeans, more times than not, look like altered jeans.
Does Todd Shelton make custom jeans?
Yes, but we don't promote it. We offer enough sizing and fit options to make custom jeans unnecessary for most men. But we still do it as a service for some legacy customers – and will do it for guys who need help, if they understand the process.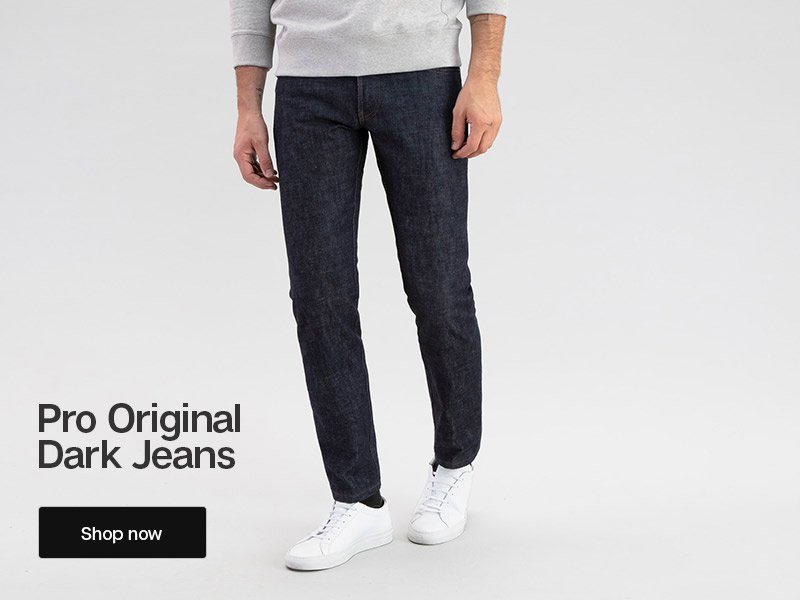 The reason we don't like selling custom jeans is they are 'final sale,' they cannot be returned. It's nearly impossible for us to find a new buyer for a custom jean. Telling a customer a product is final sale sounds harsh – it doesn't feel customer friendly.
If a customer comes to us and says, 'You have a factory and expertise – and I have a specific need. I'm willing to cover the costs of this project,' then we know we're working with someone who understands the realities of a custom job.
We currently don't price custom jeans differently than non-custom. But we incur greater costs – service and production costs increase. We do custom jeans to help men fix problems.
Our recommendation
Start a conversation with us through the 'Start with One Product' quiz or by email. Let us know the issues you face, what you've done to address the issues, and let's talk. Starting out with a non-custom jean is always the best idea. Once we narrow down your primary needs, we can discuss custom needs.