Our friend, Mrs. American Made
Mrs. American Made!
What a great name.
It could be a great brand (maybe one day, fingers crossed).
But for now, let's be happy with what it is, a great blog written by Ana Bogusky.
Ana love clothes.  She loves fashion.  And she has a sincere interest in what 'made in the USA' means.   She put those three interests together and created 'Mrs. American Made'.
It's a fun fashion blog that shares the results of her journey finding USA made women's clothing.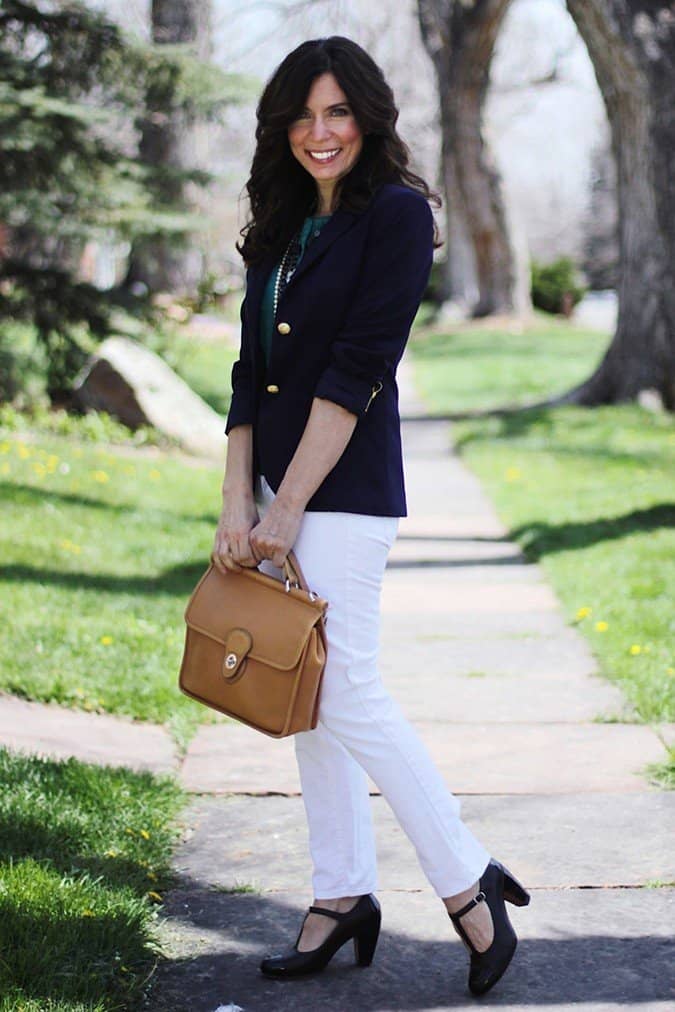 "When is Todd Shelton going to make women's clothing?"
At the Todd Shelton brand, we hear things like:  "Can you recommend any brands that make women's clothing in the USA?"  Our answer:  Start here, Mrs. American Made.  We think it's the best place to start your search.
How we met Mrs. American Made
Ana and her husband bought a pair of jeans from our brand in 2012.  We got a note from her husband saying his wife (Ana) thought they were possibly the best fitting jeans he'd ever owned.  That started a discussion and in the Fall of 2012, the Bogusky's came to visit us in our fledgling factory in New Jersey.
Since that initial meeting, Ana has consistently supported the Todd Shelton brand.
We're thankful we know her.  And we can't wait to see where she takes Mrs. American Made next.  Her future looks fashionably bright!