Repurposing: Our journey towards low impact manufacturing
I remember reading an article, several years ago, on a new Subaru factory that was being built in Indiana.  Subaru was announcing they were going to build the nations first "zero landfill" factory.  That no garbage was going to come out of the plant.  Any waste would be recycled.
Zero landfill?  Not even a lunch wrapper?  I was fascinated by this.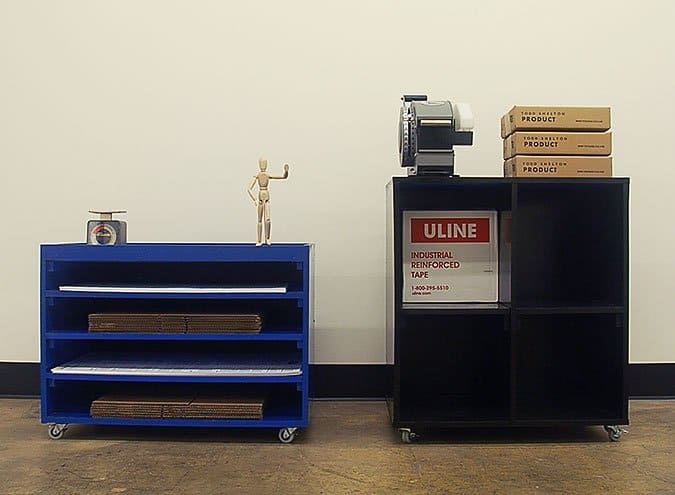 This story released in 2004 and I think about that Subaru plant often.  I certainly admire Subaru more now.  If I were buying a new car today, Subaru would be among the top brands I'd evaluate, especially a Subaru car that was made in that plant.  Maybe this one.
Two months ago, we bought a new machine that we'll use in our denim washing process.  It will enable us to hand sand jeans (I'll blog post or do a screencast on how it works later this year).  We're developing this process from scratch in our New Jersey factory (before we were washing our jeans in Los Angeles).
I researched suppliers for this type of machine and no USA company made it.   I also found that many of the denim wash houses in Los Angeles custom make these types of machines (they don't buy them).
I considered making one here in NJ, but I've made enough things to know the first time you make anything, you make mistakes.  It takes twice as long as you think it will.  And it costs more than it would if you bought it.
I found a company in Turkey that makes the machine.  I bought it.  For what it's worth, the Turkish company was a pleasure to work with (good karma came with this machine).
The machine was air shipped from Turkey and arrived at JFK airport.  A local trucking company delivered it to us.  It arrived in this crate.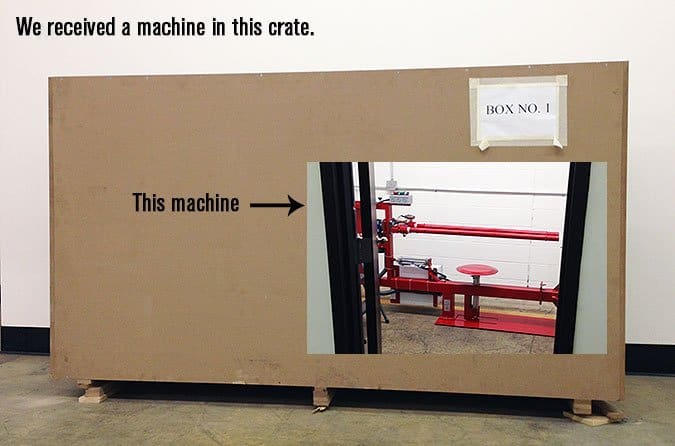 We opened the crate, removed the machine, then dismantled the wood.  We were left with about 200 lbs of nearly flawless ¾" particle board. We didn't need the wood, the fastest maneuver would have been to dump it.
This is where the Subaru story inspires us to this day.  We couldn't bring ourselves to throw the wood away.  The wood had done its job, it protected a machine during shipment, but it certainly wasn't ready to retire.   It needed to be repurposed.
We creatively looked at what we could build to improve organization within our office.  We designed two rolling tables.  Me and two other guys worked two full days (a weekend) building these tables.  These two tables have a special story and we love them.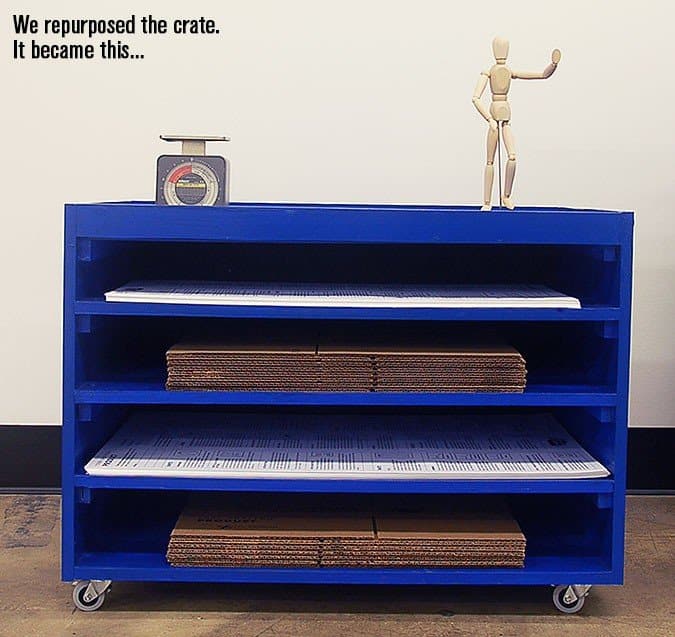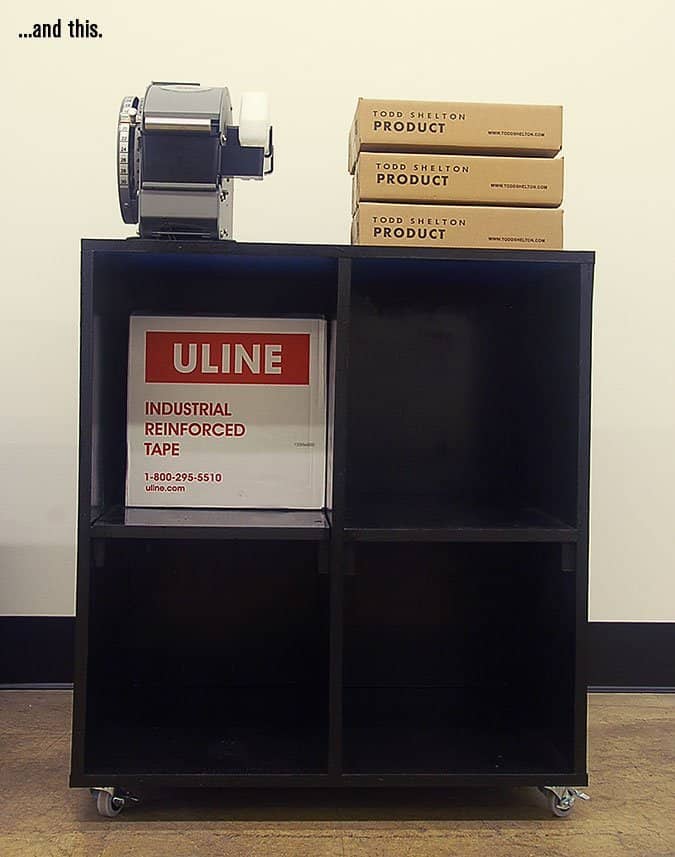 The project set the tone for building a culture of sustainability at the brand.  We have a recycling program and it seems to advance every month.
We're not "zero landfill" just yet.  But we're on board with the idea.
Todd Shelton jeans are made in the USA.